Introduction
Under User Management in Settings, navigate to Users to create, update, or delete users.
Create a User
Select Create User, and then add the user's name, email address, and access level (General vs. Admin).
Once added, users receive an email with login instructions.

Change User Role
Right-click on the user, and select Change Role to General or Admin:

General users do not have access to any of the settings pages, including the users page.

Admin users have full access to Demandbase.

Reset a User's Password
If the user does not use Google to log in, reset their password by right-clicking on the user, and selecting Change Password.
If the user does use Google to log in, select Login with Google to log in to Demandbase.
Delete a User
Right-click on the user, and select Delete User: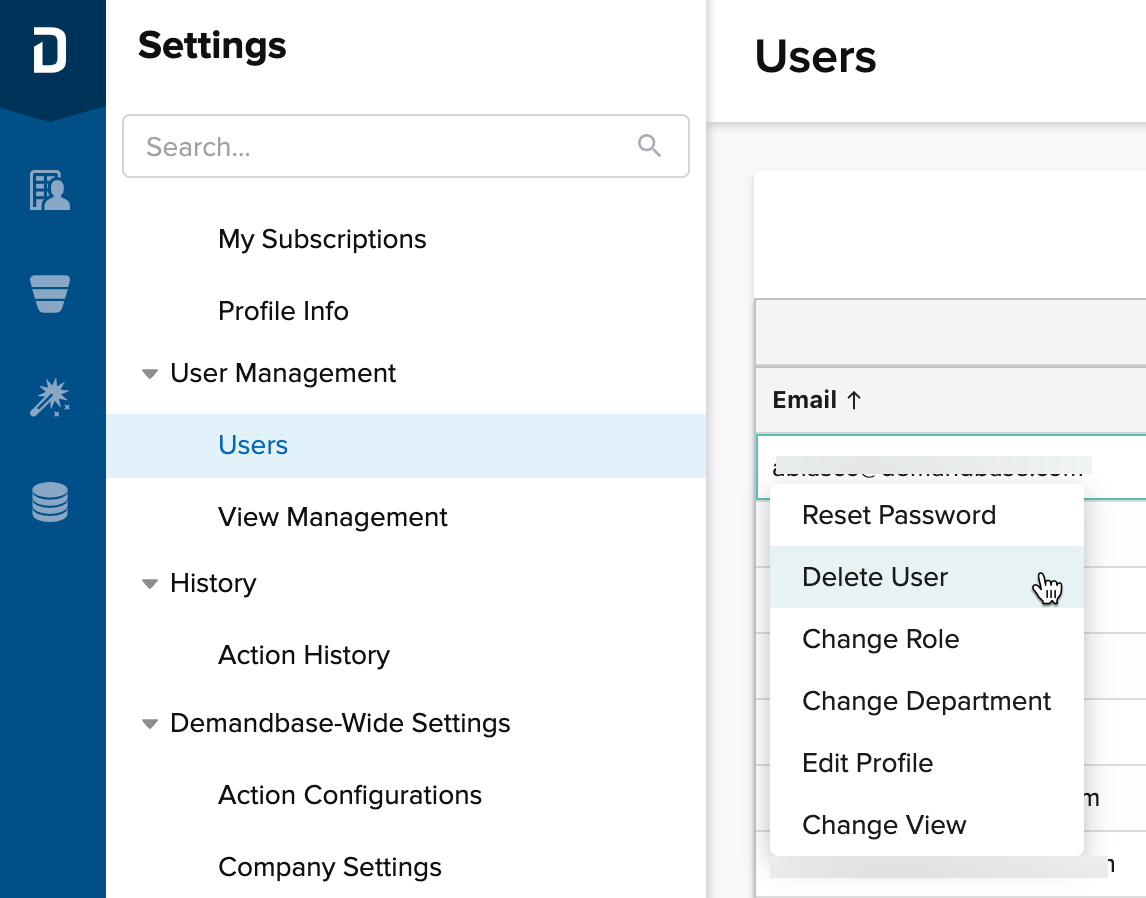 Total Usage
The Total Usage column shows the total number of clicks made in all Demandbase products over the past 14 days by each user.

Logged In
Displays if the user has logged into the Demandbase platform.
Communication Sync Status
Displays the Communication Sync Status of the user. Communication sync needs to be authorized either through the individual user or through an email service account. Communication sync status will show as Initial until the initial communication sync is completed.