Context
This article provides you with an overview of setting up your engagement minute attribution. In addition to reviewing the information in this article, we also recommend that you read the articles listed below:
Steps: Access the Engagement Minutes Page
1. From the left navigation bar, go to

Settings cogwheel icon in the left panel and then navigate to Analytics > Engagement Minutes.
2. Use the drop-down menu to select which category of Engagement Minutes you want to edit.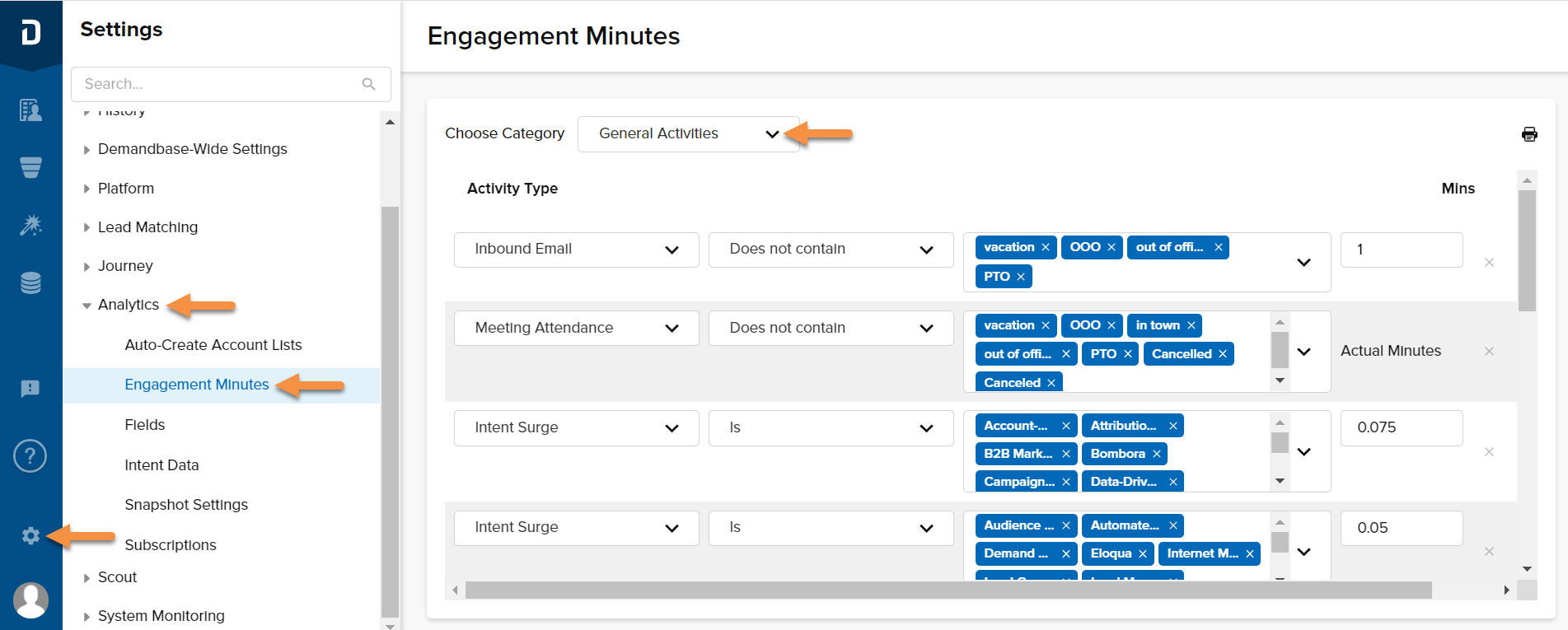 Steps: Add and Remove Engagement Items
To add an item you want to assign engagement minutes to, click the Add Trigger plus sign icon on the bottom of the screen.

To remove an item from being assigned engagement minutes, click the X on the right-hand side of an item.

A warning message appears that asks you to confirm that you want to delete the rule. Click Delete to remove the rule from the list.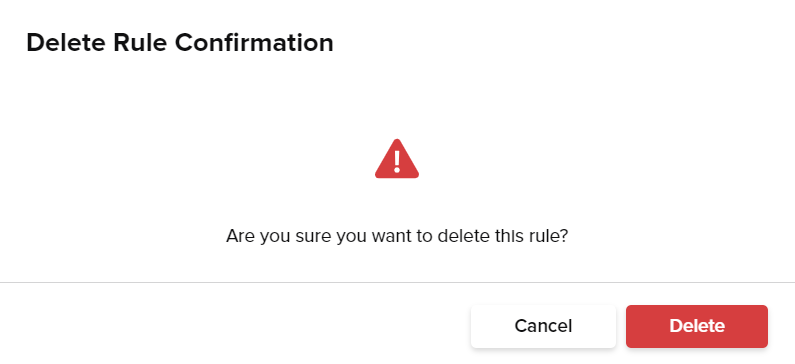 Identifying the Types, Groups, Channels, etc.
We highly recommend that you review our Engagement Types article for specific information on each grouping.
In general, we import the available channels and programs from Marketo, Salesforce, etc. instantly so you can access the latest changes. For certain campaigns and programs, we only import them once they have had a success. This means that when you create a new Salesforce campaign, you can't assign engagement minutes to the campaign until you have a member reach a success in the campaign.
Using the Operators
Any Value or All
Anything within that program/channel/type will be assigned those Engagement Minutes.
Contains / Does Not Contain
When you use the Contains operator, you can include multiple pieces of criteria.
Is / Is Not
Using the Is/Is Not operator allows you to specify exactly one piece of criteria to include or exclude.