Context
Campaign Insight emails provide a weekly snapshot into the performance of your account-based advertising campaigns. The automated emails are sent on Mondays and capture the past seven days of activity across these key metrics:
Accounts reached

Accounts clicked

Accounts lifted

Ad campaign spend

Impressions served
Email recipients can click through to campaign reporting in the Advertising Cloud to dive deeper into the data. Demandbase refers to the recipients of Campaign Insight emails as watchers.
When you build a campaign, you're automatically on the Campaign Insights email list. As well, if you added watchers they will also be on the list. Here is how you can add or remove watchers to a published campaign.
When you create a campaign, you can add people to the Campaign Insights list in Step 1 of the Campaign Builder. To add people to the list in Step 1, select users in the Add watchers drop-down list. See Build Your Ad Campaign.
But you might decide to build up a larger Campaign Insights list after you launch the campaign. You might also want to remove people from the list. To set up Campaign Insight emails for a published campaign, follow the steps below.
See FAQs: Campaign Insights for more information about how this Advertising solution feature works.
Prerequisites/Preparation
You must be able to log in to the Engagement Platform as an Admin or Campaign Manager.

Access to the Advertising Cloud of Demandbase.
Tip: Ensure that the people who you want to add as Campaign Insight recipients are set up for Demandbase access. Without Demandbase access, people who receive the email notifications see only a summary of campaign activity—they can't view the detailed campaign data referenced and linked to in the emails. See Manage Users and Roles to learn how to add users.
Steps
From the left navigation bar, go to Advertising.
On the Campaigns tab: Hover over a campaign name, click the cogwheel that appears, and select Edit campaign to open the Campaign Summary window.
Click the Watchers Get started tagline to open the Campaign Builder window at Step 1.
In the Add watchers drop-down menu: Select users who you want to add to the recipient list. If a user isn't in the list, you can type the user's email address to add them. To remove a user from the watcher list, click the X by the name.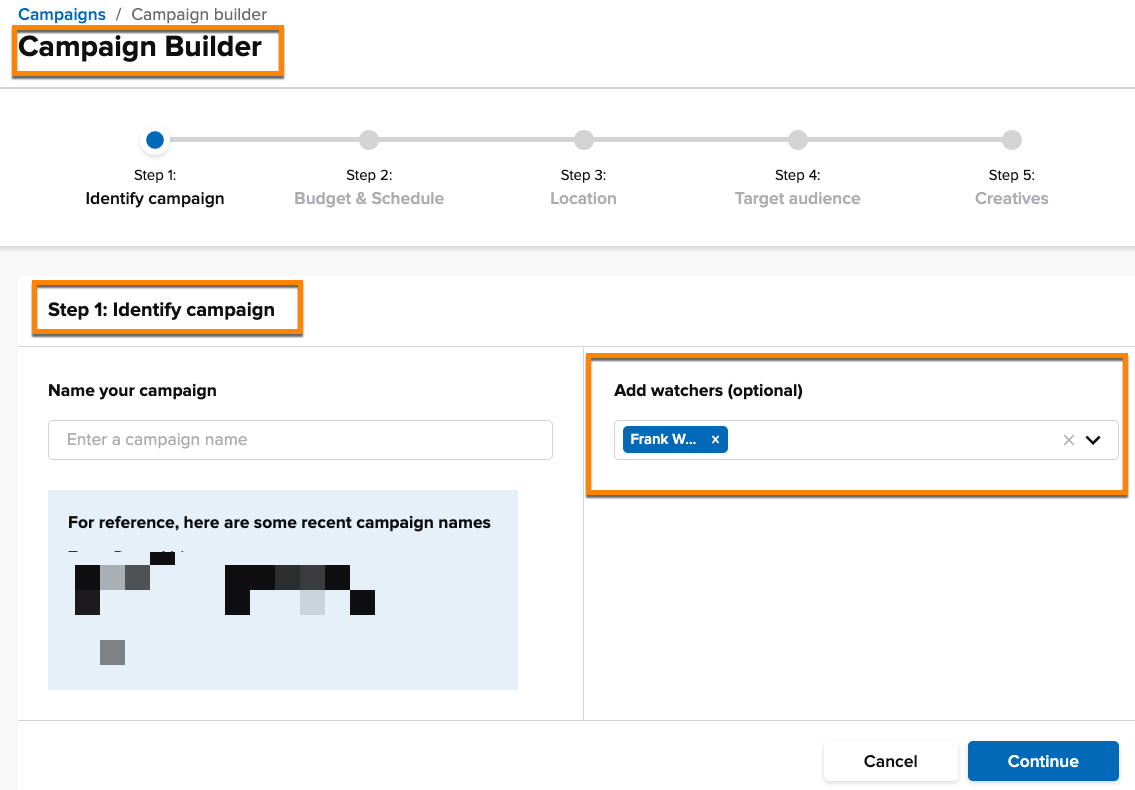 6. Click Submit under the expanded Add watchers drop-down list.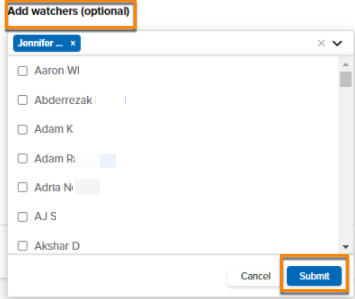 Outcome
Below is a sample Campaign Insight email. To access campaign reporting in the Advertising Cloud from the email, click Dive into your campaign performance at the bottom of the email.