Introduction
This article provides an overview of how to add Marketo as an integration in Demandbase.
Adding Marketo as an Integration
1. Administrators, navigate to the Integrations page:
From the left navigation bar, go to

Settings > Demandbase-Wide Settings > Integrations.
2. Click Create Data Source.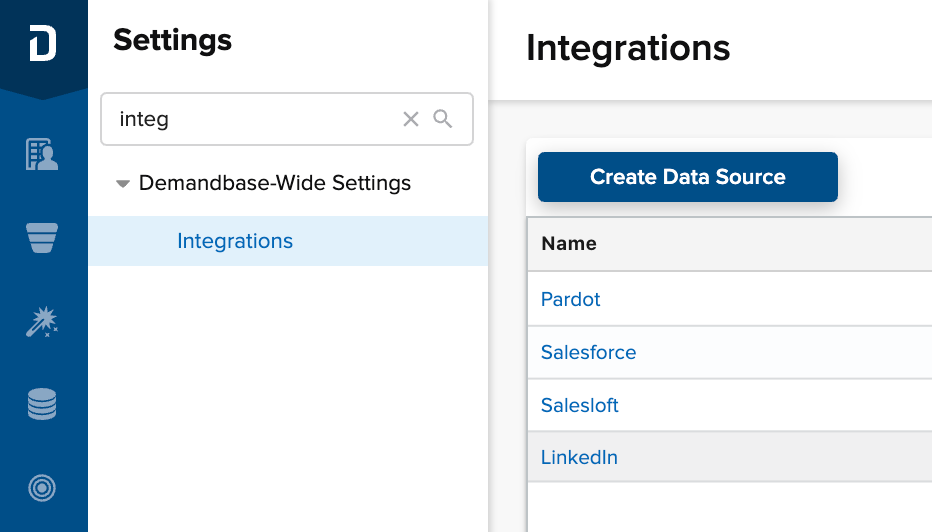 3. Select Marketo.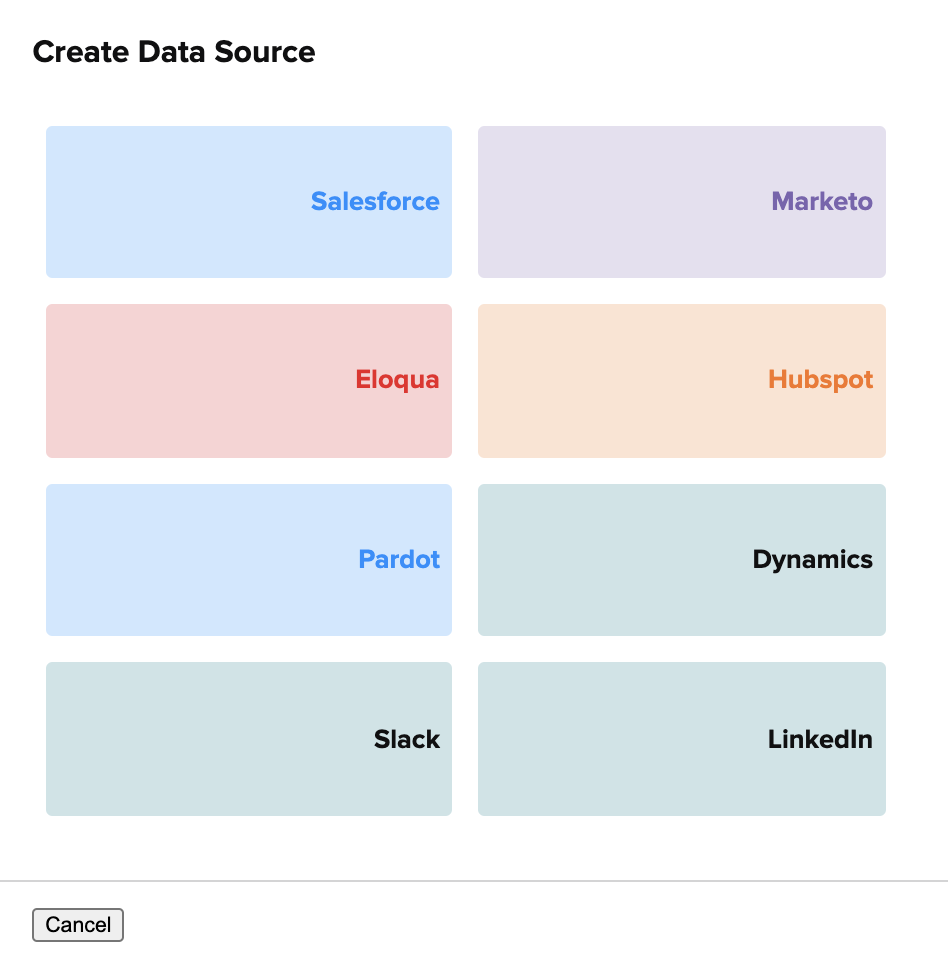 4. Enter the Credentials from following this guide.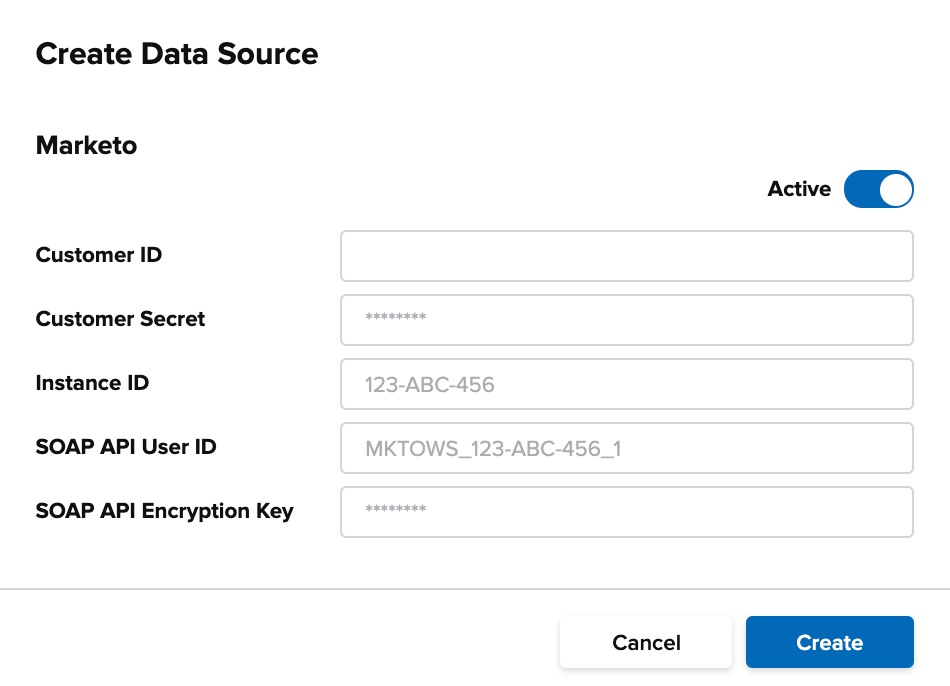 5. Click Create.