New Features:
ABX Cloud - Intent Engagement Page
The Intent Engagement page is a new dedicated page in Analytics that shows insights and recommends actions based on intent activities. For marketing, it helps them identify and prioritize which accounts have the highest level of intent engagement so they can create target lists for advertising, orchestration, etc. They will also be able to understand which keywords have the highest level of intent engagement. For sales, it helps them to identify which accounts have high levels of intent for a solution (Keyword Set) and which content has been read by the target accounts.
Users can access the new Intent Engagement page by going to Analytics > Engagement > Intent.
See Understanding Intent Engagement.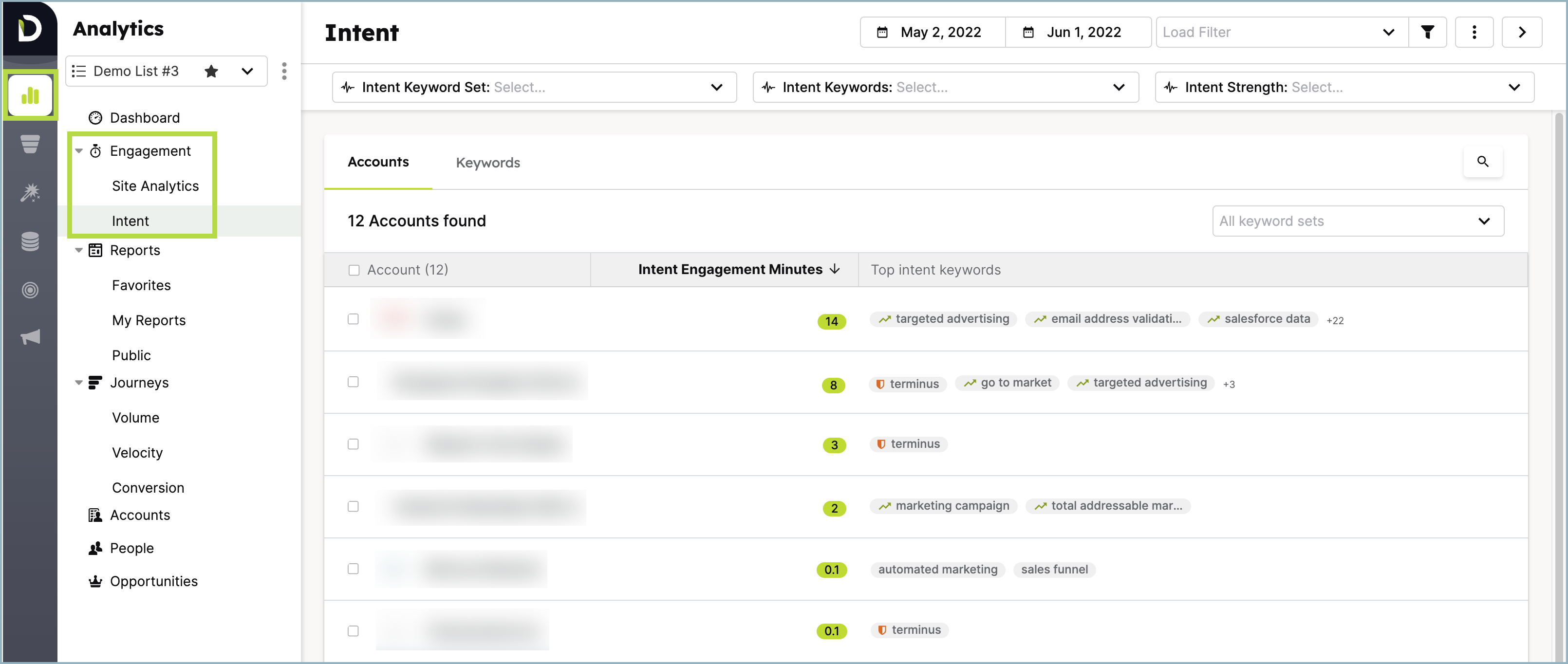 ABX Cloud - Net New Account Lists
Net new accounts are accounts that are sourced by Demandbase and not in a customer's CRM. Think of them as greenfield accounts that help increase a customer's total addressable market (TAM). There are three ways an account may be surfaced as a net new account:
Accounts with web activity on the client's website

Accounts with intent on a specific keyword set

Accounts with a Qualification Score >75
The qualification score criteria is a new criteria being released this month. Additionally, we are releasing three new out-of-the-box net new account lists:
Net New Accounts with High Qualification Score

Net New accounts with High Intent

Net New accounts with High Engagement
Customers can use these lists to identify and prioritize accounts to target that are not part of their CRM. These new out-of-the-box net new account lists can be accessed by going to Database > Accounts > Account Lists and selecting Demandbase from the List Type drop-down list.