When you are on the Person Lists or Opportunities Lists page of the Demandbase Database

, you can select rows and apply changes to help manage the lists that you're viewing. After you select one or multiple rows, click the Take action button to see the options.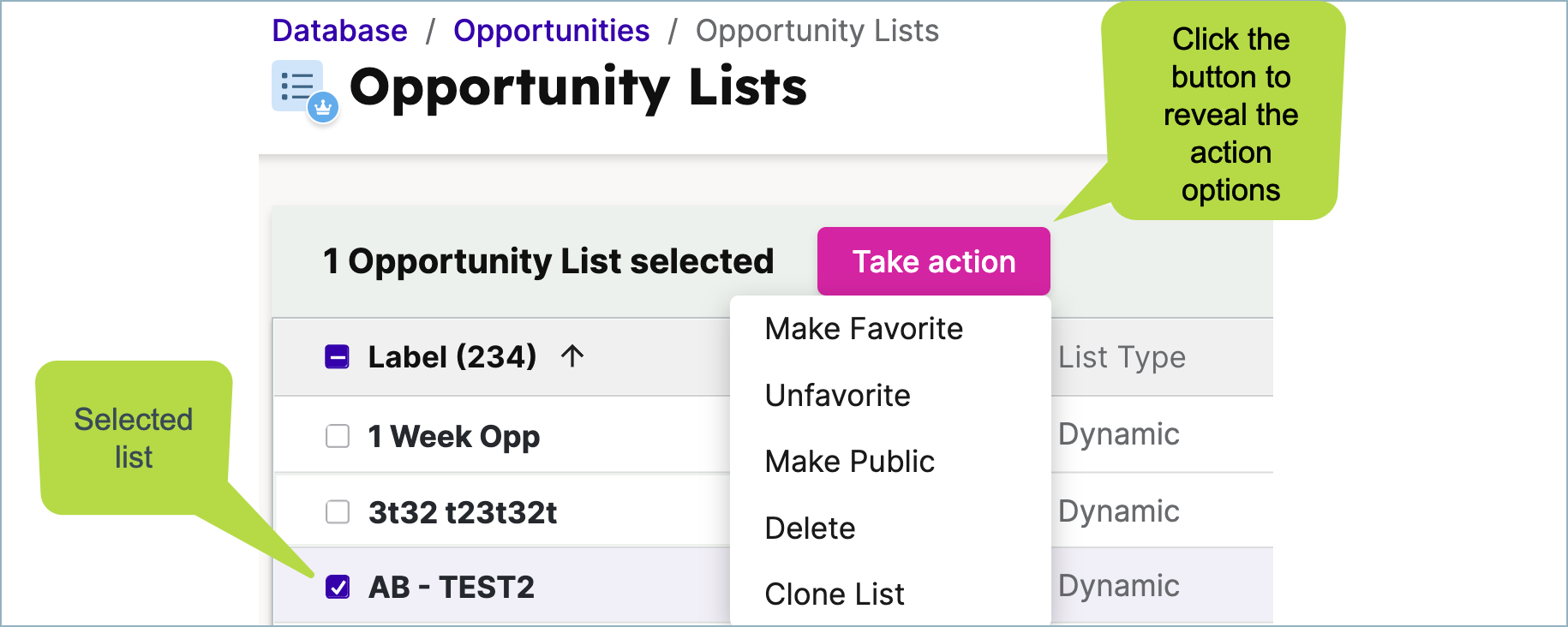 Make Favorite

: This colors the heart in the

Favorite

column so that you can sort on the column to easily find the list(s) that are of most interest to you.

Unfavorite:

This undoes the Favorite status of selected list(s).

Make Public

: This converts any of the selected lists that are Private into Public lists.

Delete

: This removes the list from the Database.

Clone List

: The

Clone List

function is enabled only if you have a single list selected. After you select this option, you title the new list and can enter a description.
Note that you have search and filter functionality for which lists are displayed directly above the rows in the table.
You can control which available column fields appear in the table and the order in which they are arranged:
1. Click the Edit Columns button at the bottom of the screen. The fields that currently appear on the table are listed in the Edit Columns Fields to Display window.
2. Click the drop-down menu to see other fields that can be placed in the table on the dashboard.
3. Select a field in the drop-down menu to add it as a column.
4. Use the icons in the entries of the Edit Column Fields to Display window to tweak the placement of columns in the table:
Click and drag the "line grab" icons to rearrange the order in which the columns are displayed.
Click the minus sign to remove a column from the table.
5. Click Apply.