Context
Before you can use Audience Management with LinkedIn, you must first set up the integration.
Steps
1. From the left navigation bar, go to

Settings > Demandbase-Wide Settings, and click Create Data Source.
2. Select LinkedIn.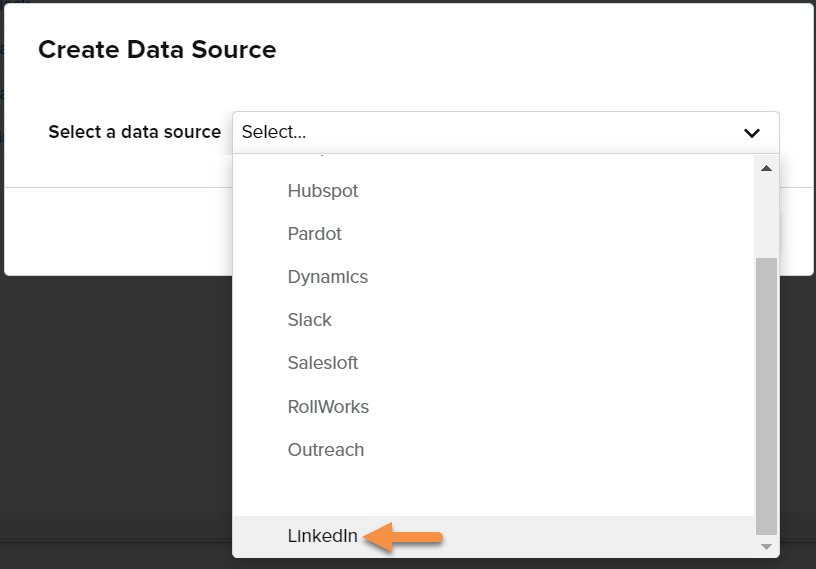 3. Click Login with LinkedIn.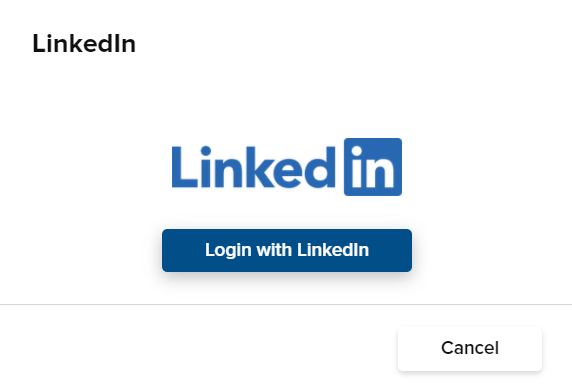 4. Enter your LinkedIn credentials and click Sign In.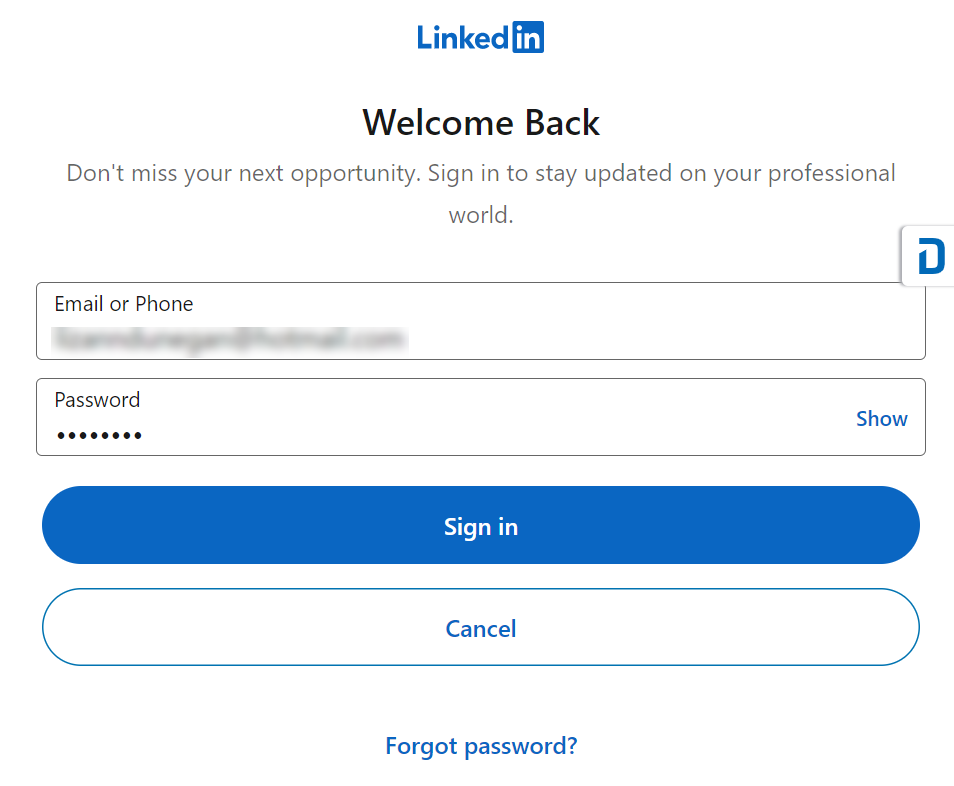 5. The next step is where we tell you what level of permission our App needs in order for our integration to work properly. Click Allow.
6. Select which LinkedIn Ad Accounts you want Demandbase to be able to access form the drop-down menu.
a. Any additional accounts that you have access to, but insufficient permissions for our integration to work properly will show up as non-selectable items in this drop-down menu.
b. Click Create.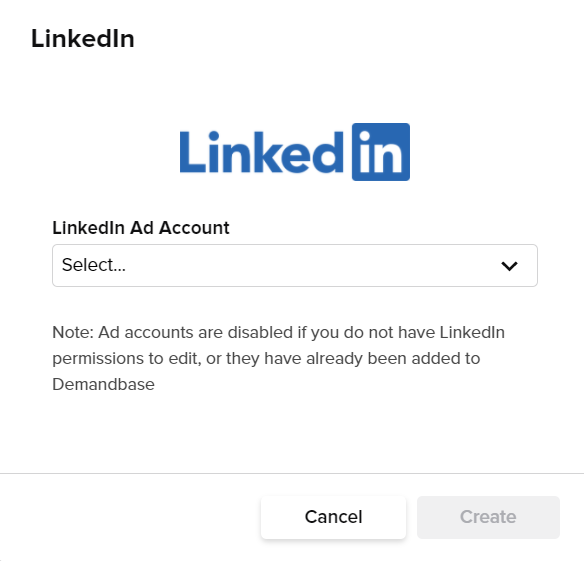 LinkedIn has now been created as a Data Source. Learn More about managing LinkedIn as a data source.
You are now ready to use Audience Management!