The Journeys page in the Analytics section gives you a summary of the accounts in each of your defined Journey Stages.
To access the Journeys page, from the left navigation bar, go to

Analytics > Journeys. After you select an account list, use the date range selector and quick filters at the top of the page to update the data shown.
Use the Hidden Stages selector to include or exclude hidden Journey Stages. Hidden Journey Stages have Show in Analytics toggled off in

Settings > Journey > Account Journey Builder.
For more information about the Journeys page, see:
Journey Summary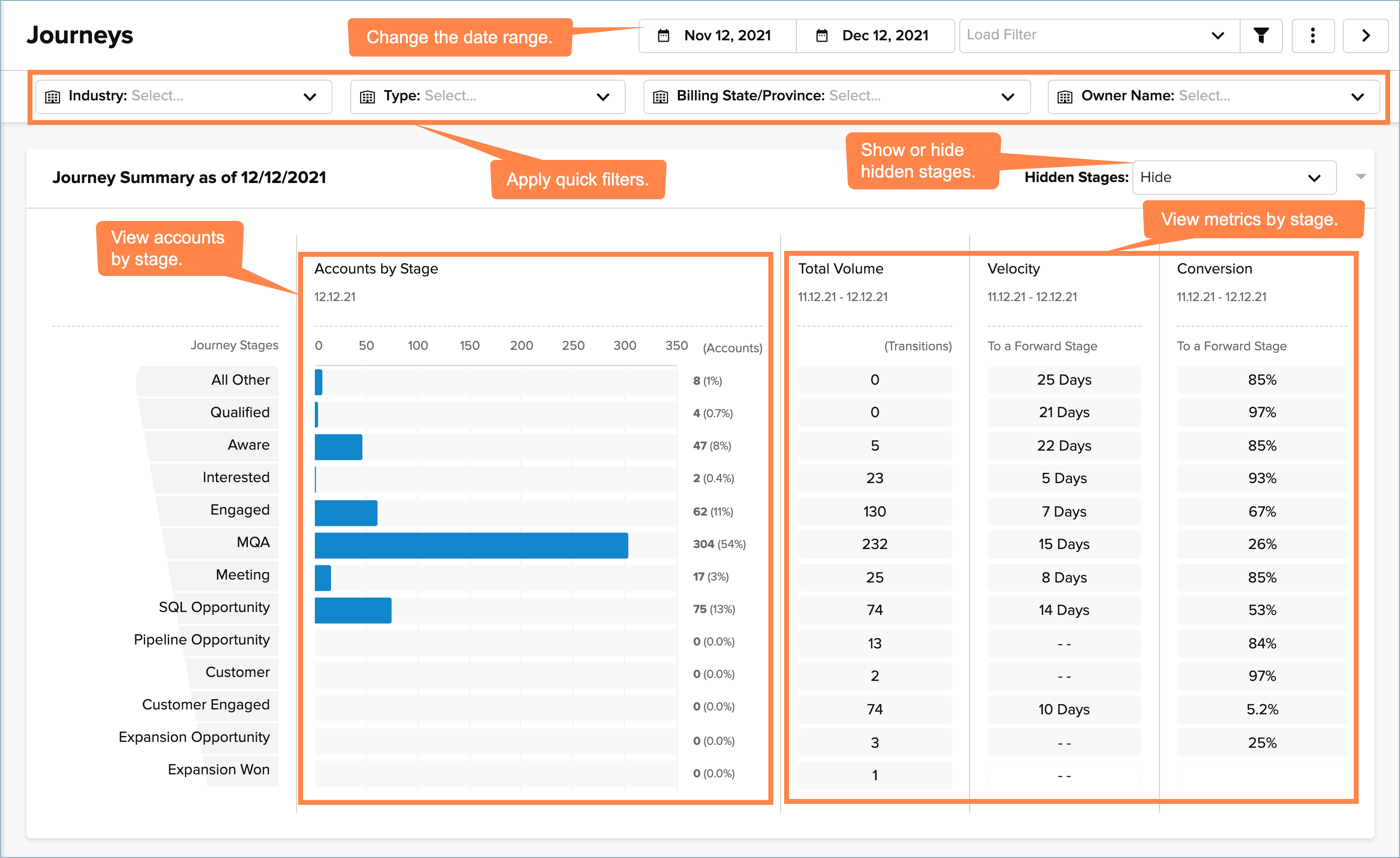 The Journey Summary includes the following sections:
Accounts by Stage

: Shows the number and percentage of accounts in each stage on the last day of the selected date range.

Metrics by Stage

: Shows the following metrics for each stage.


Tip

:

Click on a stage under a metric to go to the corresponding

Volume

,

Velocity

, or

Conversion

page.

Total Volume

: Number of times accounts transitioned into each stage from any of the previous stages during the selected date range.

Velocity

: Average number of days accounts spent in each stage before moving to a forward stage during the selected date range.

Conversion

: Percentage of account transitions into each stage that were followed by transitions to a forward stage during the selected date range.
All Accounts Table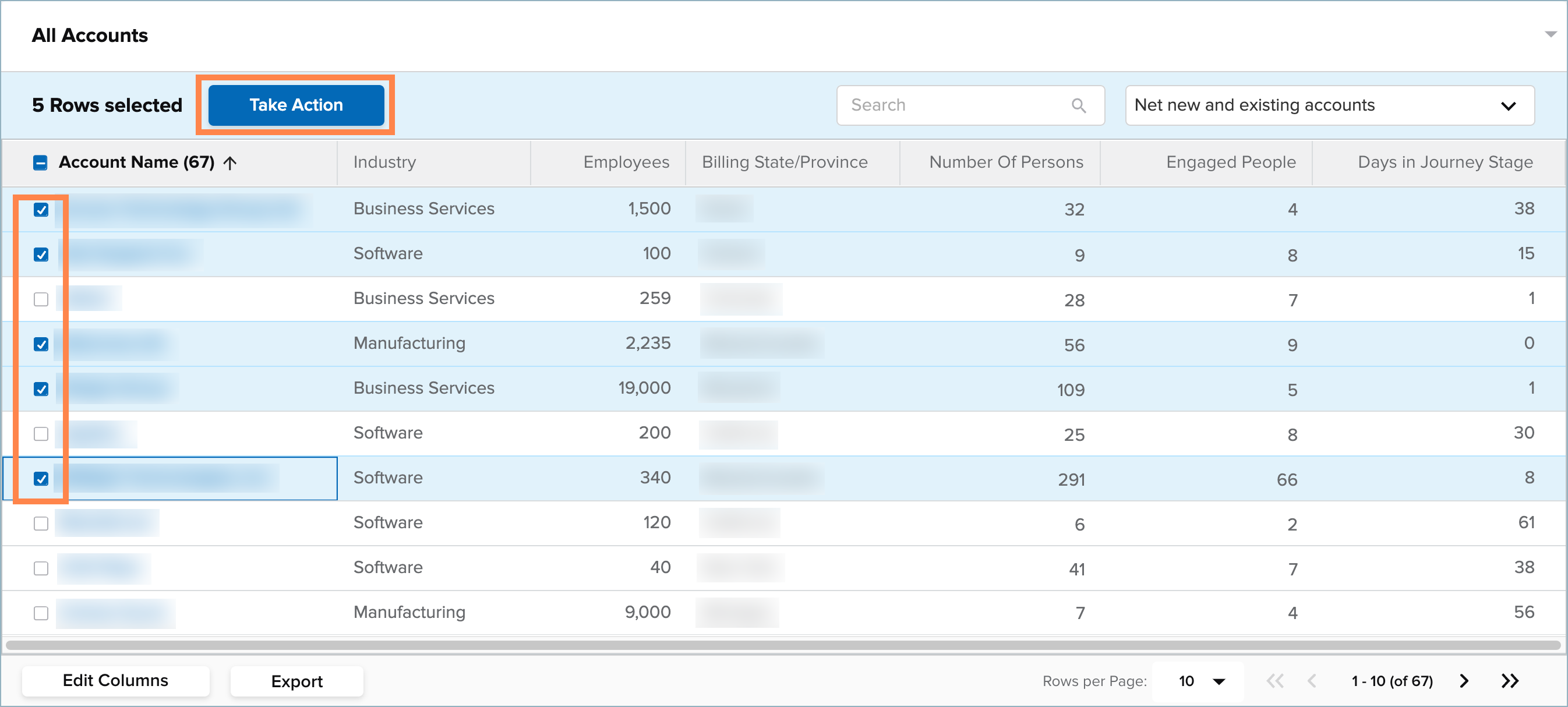 The All Accounts table shows the accounts in the account list you selected. When you select one or more stages in the Accounts by Stage section, the table updates to show the accounts in those stages.
The table includes the following columns by default:
Account Name
Industry
Employees
Billing State/Province
Number or Persons
Engaged People
Days in Journey Stage
If you find accounts that you want to take action on based on their current Journey Stage, select the Account Name check boxes and click Take Action. The right Take Action section appears and shows the available actions. See Taking Action with Accounts and People.
Tips:
To add, remove, or reorder the columns in the table, click

Edit Columns

.

To export the list in CSV format, click

Export

.