Introduction
To determine if you want to Sync Demandbase with Gmail, consider the benefits of integrating.
Why integrate?
Demandbase users are asked to authenticate with G Suite. This allows access to emails and calendar events so Demandbase can combine this data, along with other relevant data from Salesforce and Marketing Automation Systems, to present a full account activity log to the Marketing and Sales teams. This is very helpful to gain visibility into email communications across various account stakeholders.
Setup
Each user will login with their Google account and accept the necessary permissions to Demandbase. Once their email address is authenticated, Demandbase is able to pull email history from the last 6 months.
NOTE: If there are users that do not want Demandbase to read their email and calendar, those users can set up a username/password login that does not authenticate to Demandbase via Google.
Step 1.
Login with your Google account in Email Credentials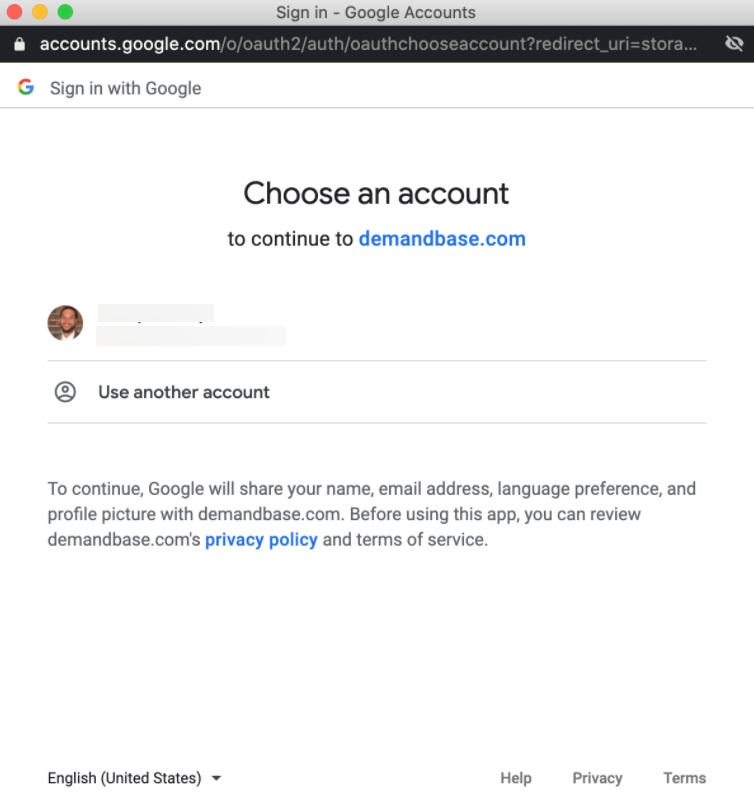 Step 2. Allow
Demandbase permissions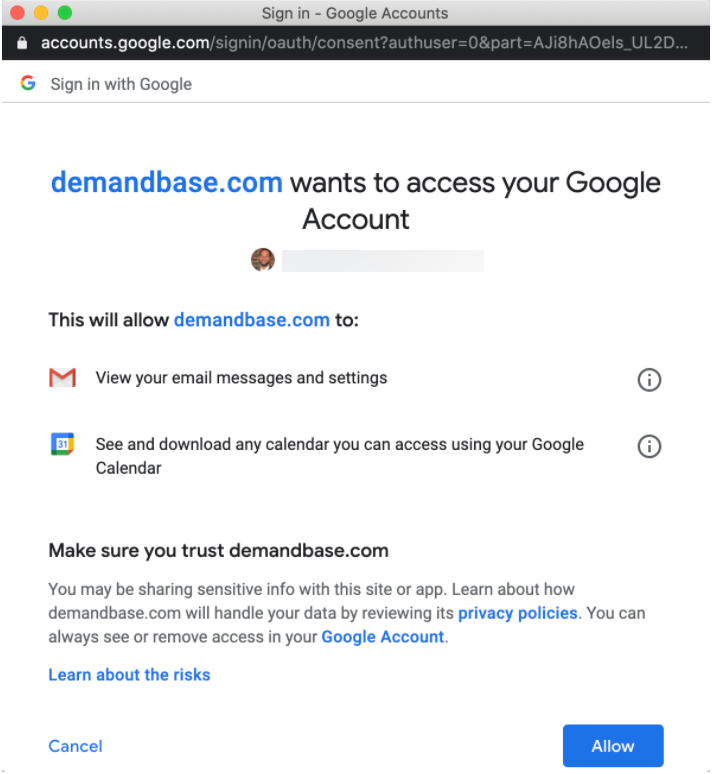 Sync Details
Below is a detailed flowchart of how Demandbase syncs with Google emails and calendar events.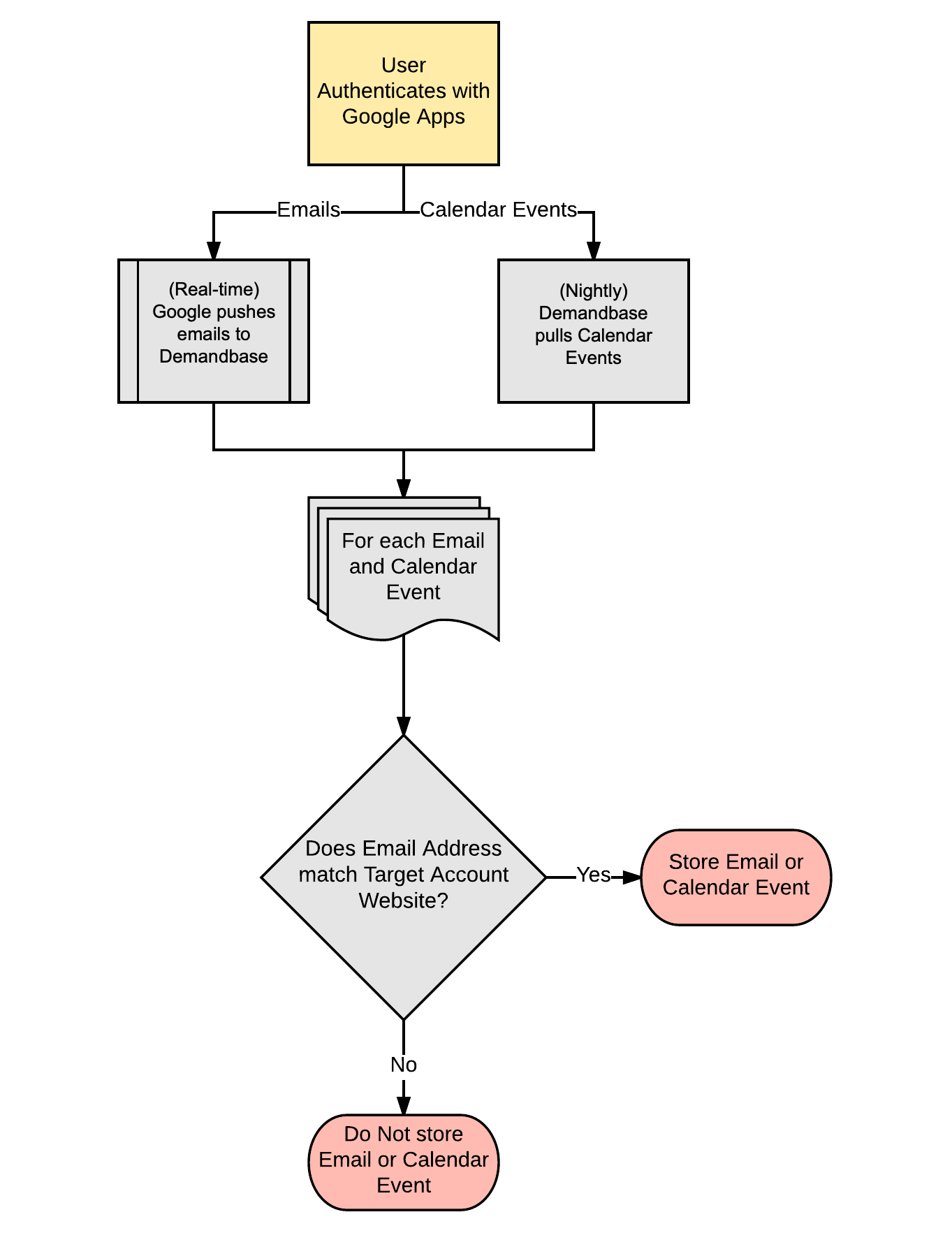 Output
Engagement Minutes
Once Demandbase stores the emails and calendar events, the system starts capturing these activities in a score called Engagement Minutes.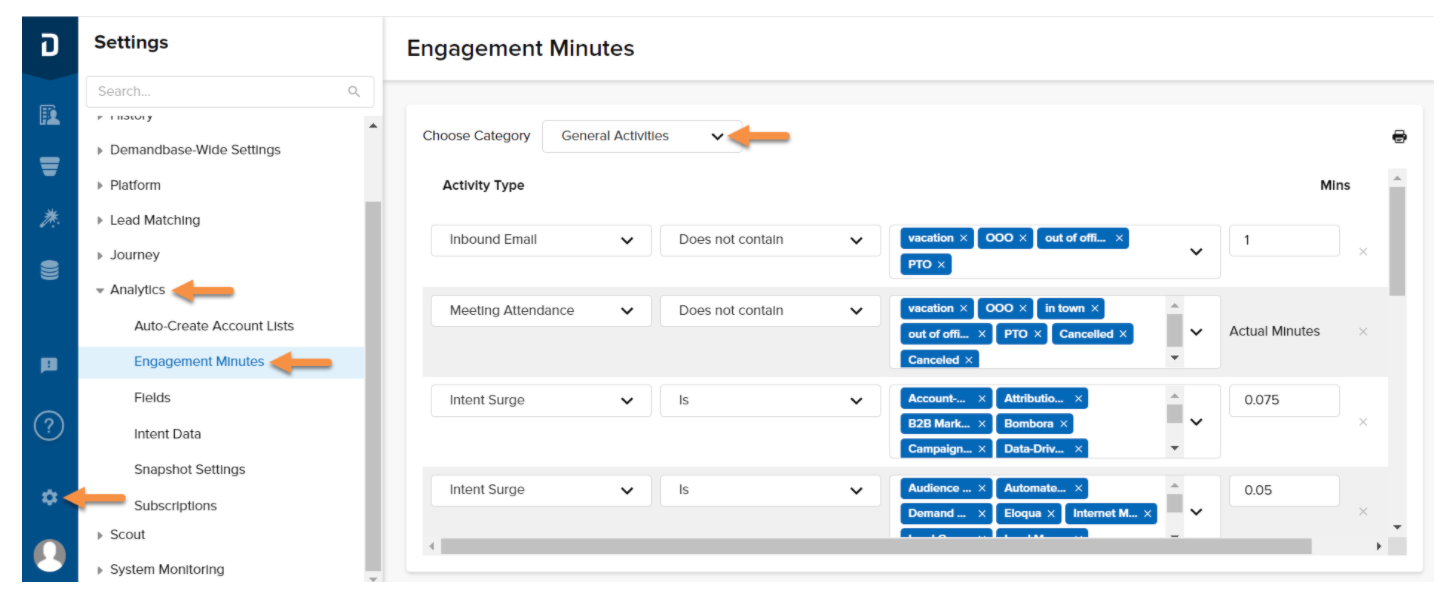 Communication History
In the Demandbase web application, or with Demandbase's Google Chrome extension, a user is able to access an Account's Communication History. Communication History is a log of all emails and meetings between your company and a target account.
This is helpful, as it aligns relevant Account stakeholders (Such as Sales, Customer Success, Marketing, etc.) to better understand all of the interactions that have occurred with your target accounts.