SITE ANALYTICS USE CASES
You can use Site Analytics for your marketing initiatives in the following ways:
CONTENT OPTIMIZATION
Use Site Analytics to understand the level of engagement with your website and optimize your content based on your findings. You can review the top pages visited and filter those pages by account lists, accounts, or UTM parameters. Once you identify the pages with the most engagement, you can update your content to improve engagement across your website.
The following example shows the most viewed pages on our website. Using this information, we can refresh these pages with additional call-to-actions. We can also create a nurture stream for accounts with content specific to the pages they visited.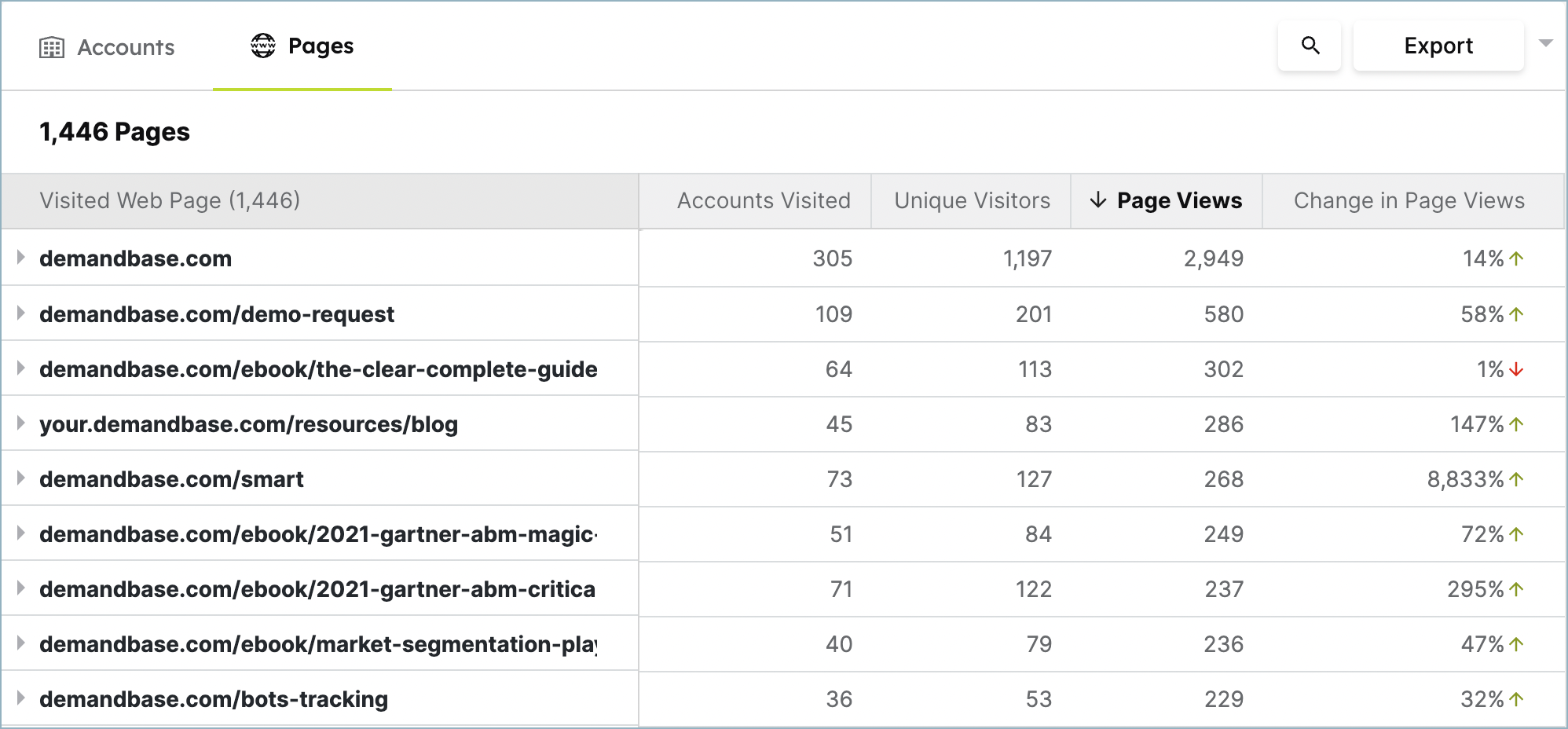 DRIVE DEMAND GENERATION
Use Site Analytics to build campaigns around specific levels of activity.
Example 1
In the first example, we look to see if customer accounts are engaging with specific solution pages on our website. To do this, we add our solution pages to the Visited Web Page quick filter to only include page views for these pages. Since the page views aren't very high, we can select accounts we want to reach and click Take Action to add them to a new or existing list. We can then advertise to this list to increase awareness for our products

Example 2
In the second example, we rank engagement for content offers to determine which content offers to use for future campaigns. By searching for ebook on the Pages tab, we can see which ebooks pages have the most account visits and page views. This information helps us determine which ebooks would be best to use for future content offers.

DRIVE REGISTRATIONS FOR UPCOMING EVENTS
Use Site Analytics to discover which accounts visited your event pages but hasn't registered for an event.
The following example shows the accounts that visited our SMART Showcase registration page. We can add these accounts to a new list and compare it to the current event registration list. We can then ask our sales team and CSMs to follow up with accounts that have not registered to encourage them to sign up.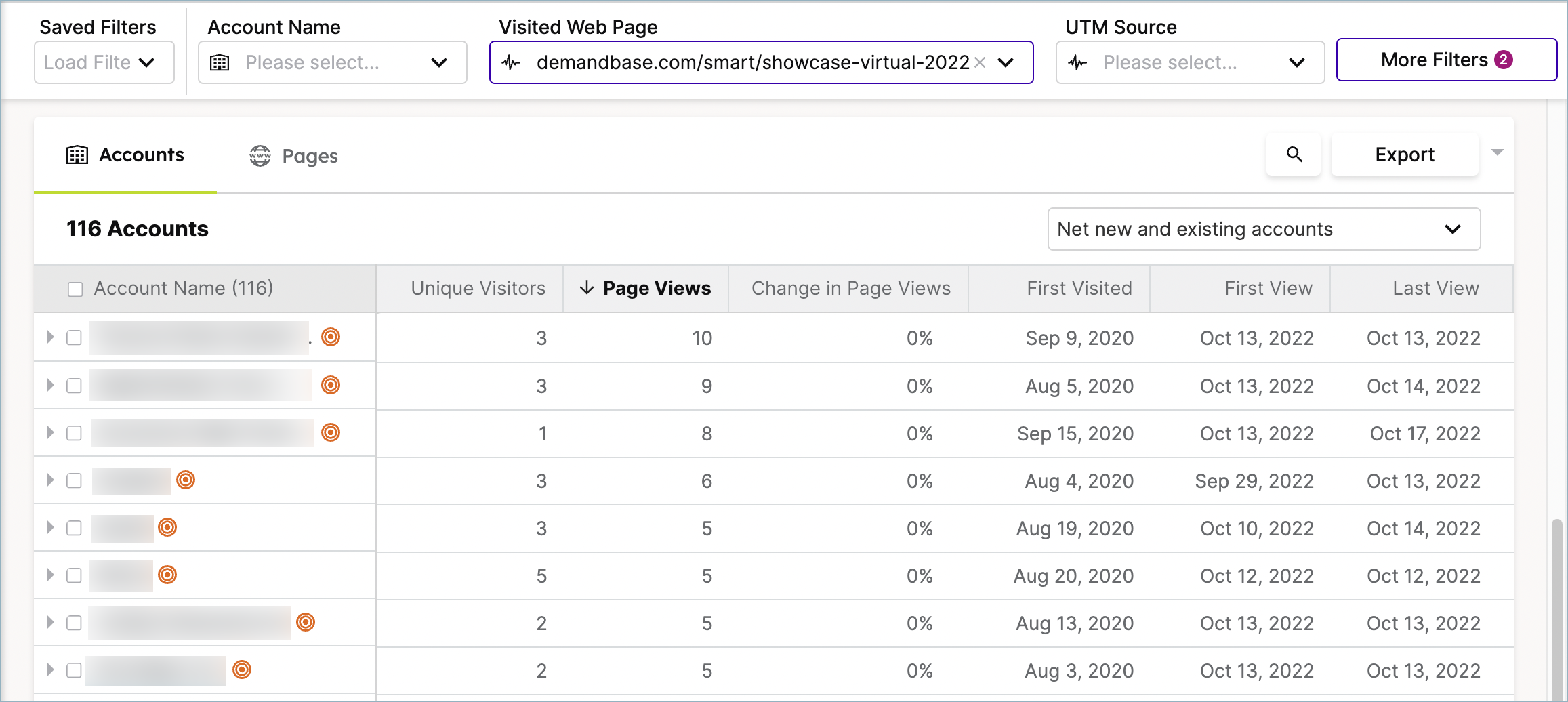 SALES ENABLEMENT
Use Site Analytics to identify accounts visiting solution and pricing pages or other pages that indicate a forward progression through the funnel. You can select an account list for a sales rep and see which accounts are visiting these pages. Based on the level of activity, you can determine the accounts to remove from the audience, add to a campaign, or follow up with personalized messaging.
In this example, we select an account list for a sales rep named Joe. To see which of Joe's accounts visited our solution pages, we add them to the Visited Web Page quick filter. Based on the engagement level, Joe can follow up with highly engaged accounts with personalized talk tracks and add them to the next campaign. Joe can also remove accounts from the list that have low engagement. If Joe wants to cross-sell another solution, he can see which accounts visited the page for that solution and follow up with them directly with cross-sell messaging.