The Opportunity Dashboard gives you an overview of a particular opportunity.

The top section displays key information about the opportunity such as the Account Name, Owner, Type, Stage, and Close Date. 
Tip: Admins can customize these fields in

Settings > View Management > Configuration > Analytics Detail Fields > Opportunity Details Section.
You can also view the opportunity in CRM, view the Account Dashboard, Take Action on the opportunity, or Manage the Account.
To access the Opportunity Dashboard, from the left navigation bar, go to:
Analytics > Opportunities and select an opportunity from the table.
Database > Opportunities, select an opportunity, and click Go to Dashboard at the top of the page.
 Database > Opportunities > Opportunity Lists, select an opportunity list, select an opportunity, and click Go to Dashboard at the top of the page.
Highlights
The Highlights section displays the top people and activities for the account, sorted by engagement minutes.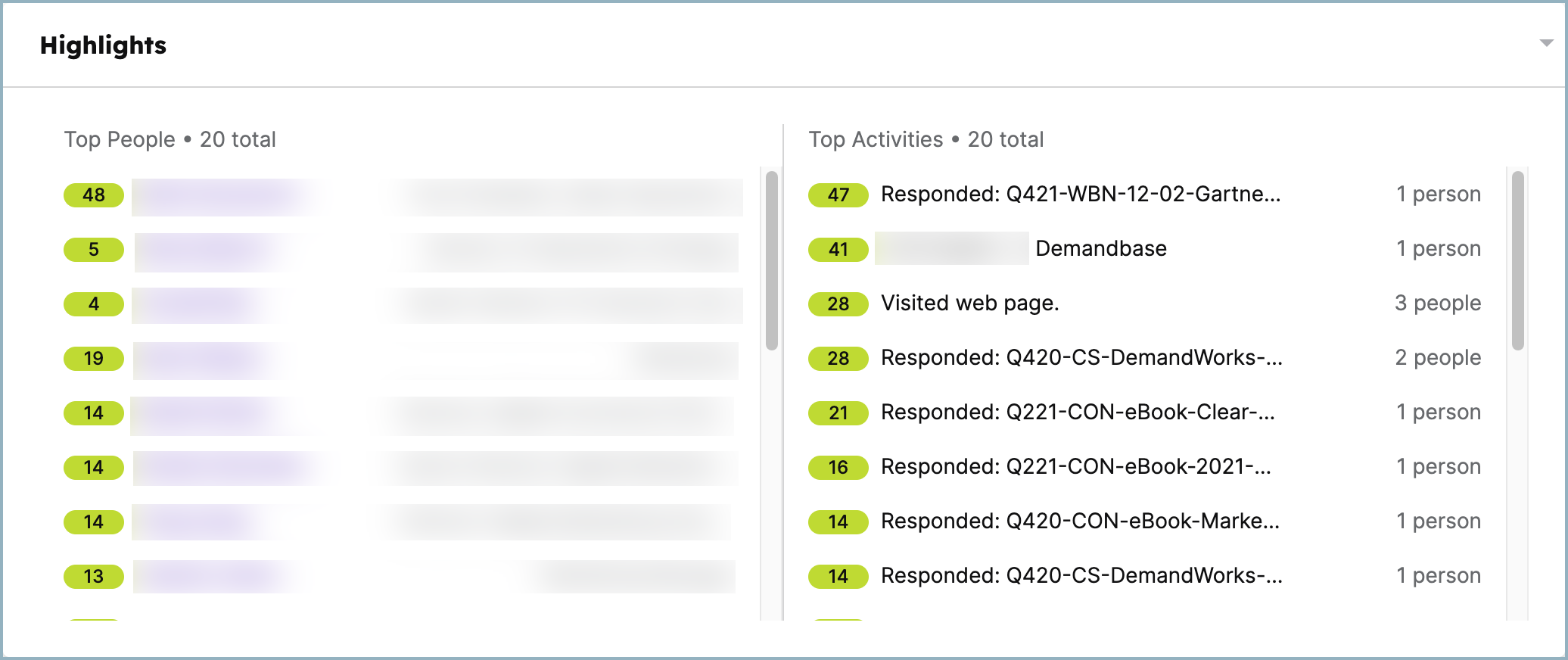 If you want to restrict the results to only opportunity contact roles, toggle on Only Show Opportunity Contact Roles at the top of the page. 
Timeline
The Timeline section shows the key marketing and sales activities for this opportunity. 

Demandbase automatically labels the important marketing activities with the highest number of engagement minutes on the chart. You can hover over a label to see more information on that activity. 
You can also see the opportunity stage transitions, as indicated by the crown icon. 
The Journey and Opportunity bar charts appear below the Timeline and shows you the progression of the account through your journey and opportunity stages. They also show you how long it spent in each stage.

Activities Table
The Activities table shows all activities for the opportunity. You can adjust and sort columns, search for activities, and export data directly from the table.