Within Demandbase, People represent both Leads and Contacts associated with Accounts and can come from:
Contacts in established Demandbase Accounts.

Leads matched to Accounts through Demandbase Lead to Account Matching.

Leads from integrated CRM and MAS.
The People page in Analytics provides details about the people associated with your accounts and includes the following sections:
People Heatmap

People Table
To access the page, select an account, account list, or person list and go to

Analytics > People from the left navigation bar.
Important: The People page is not available when you have an opportunity list selected.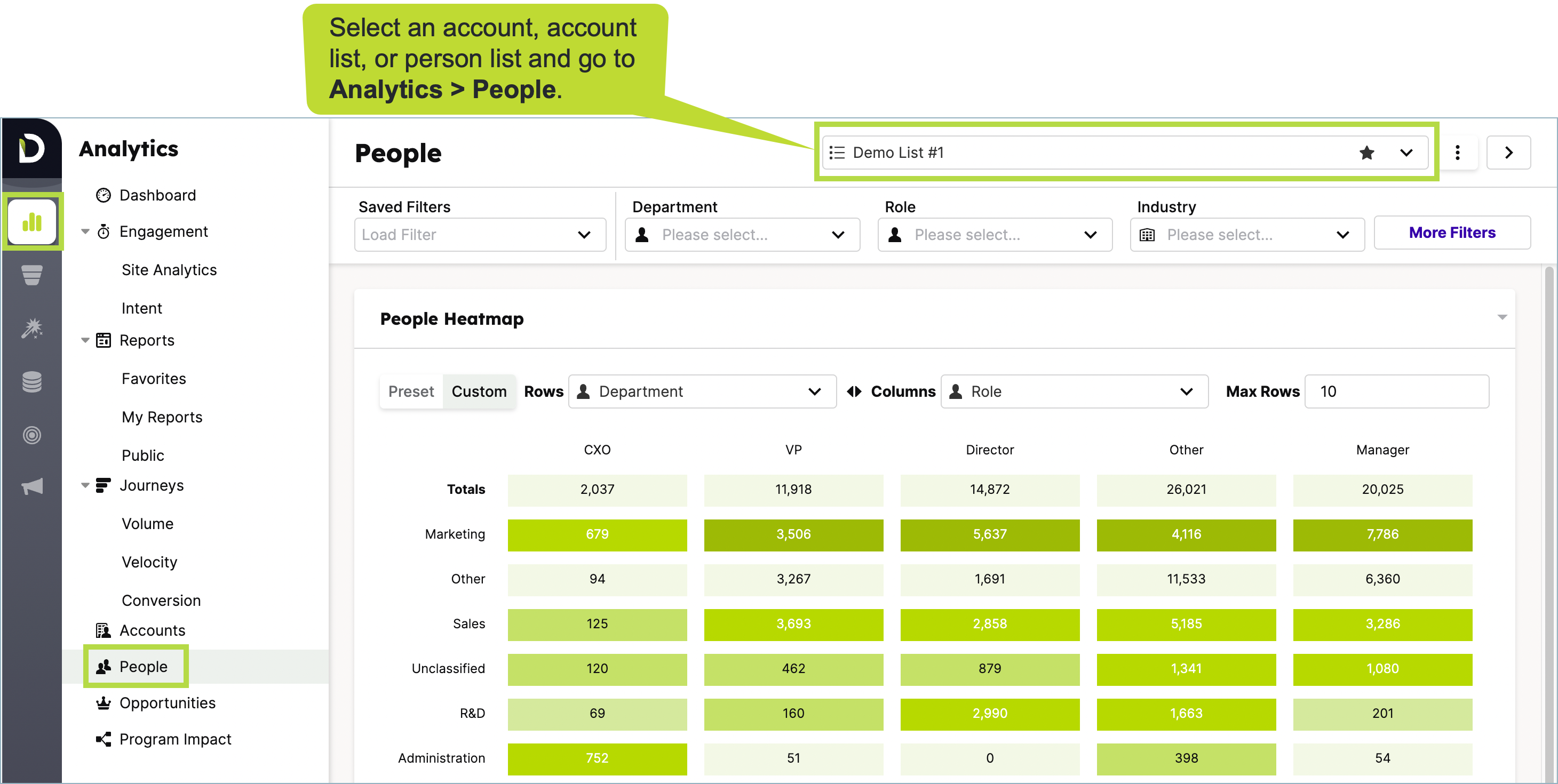 People Heatmap
The People heatmap allows you to view ABM coverage at a glance. The numbers represent the quantity of people records in each particular category. Darker colors represent a higher relative number of people than the lighter shaded areas. For more about heatmaps, see Understanding Heatmaps.
Quickly change the Rows/Columns using the values on the Preset tab, or select your own by switching to the Custom tab.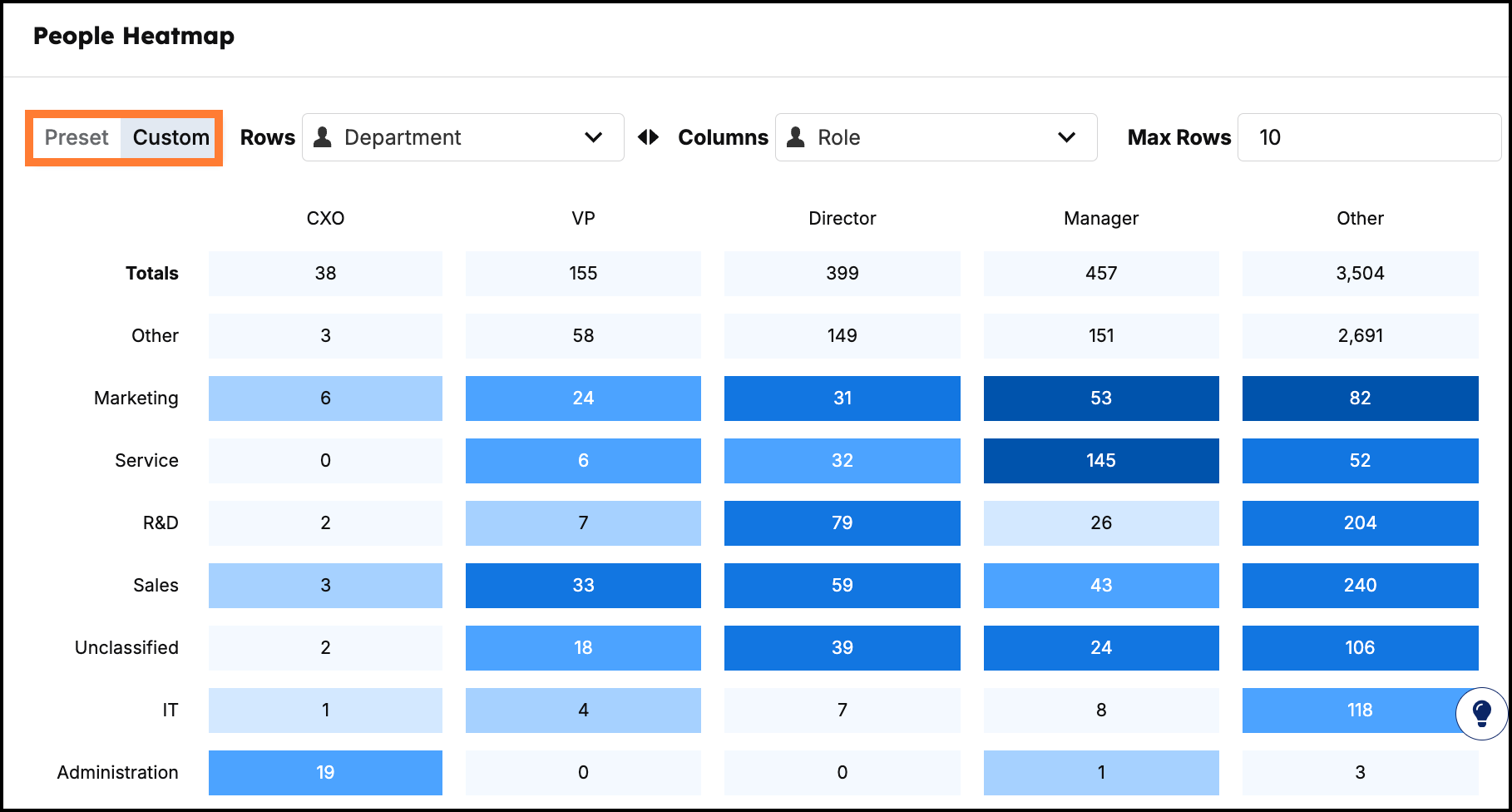 People Table
The People table below the heatmap displays information people in the select account, account list, or person list. The data shown in the table updates when you make selections in the heatmap.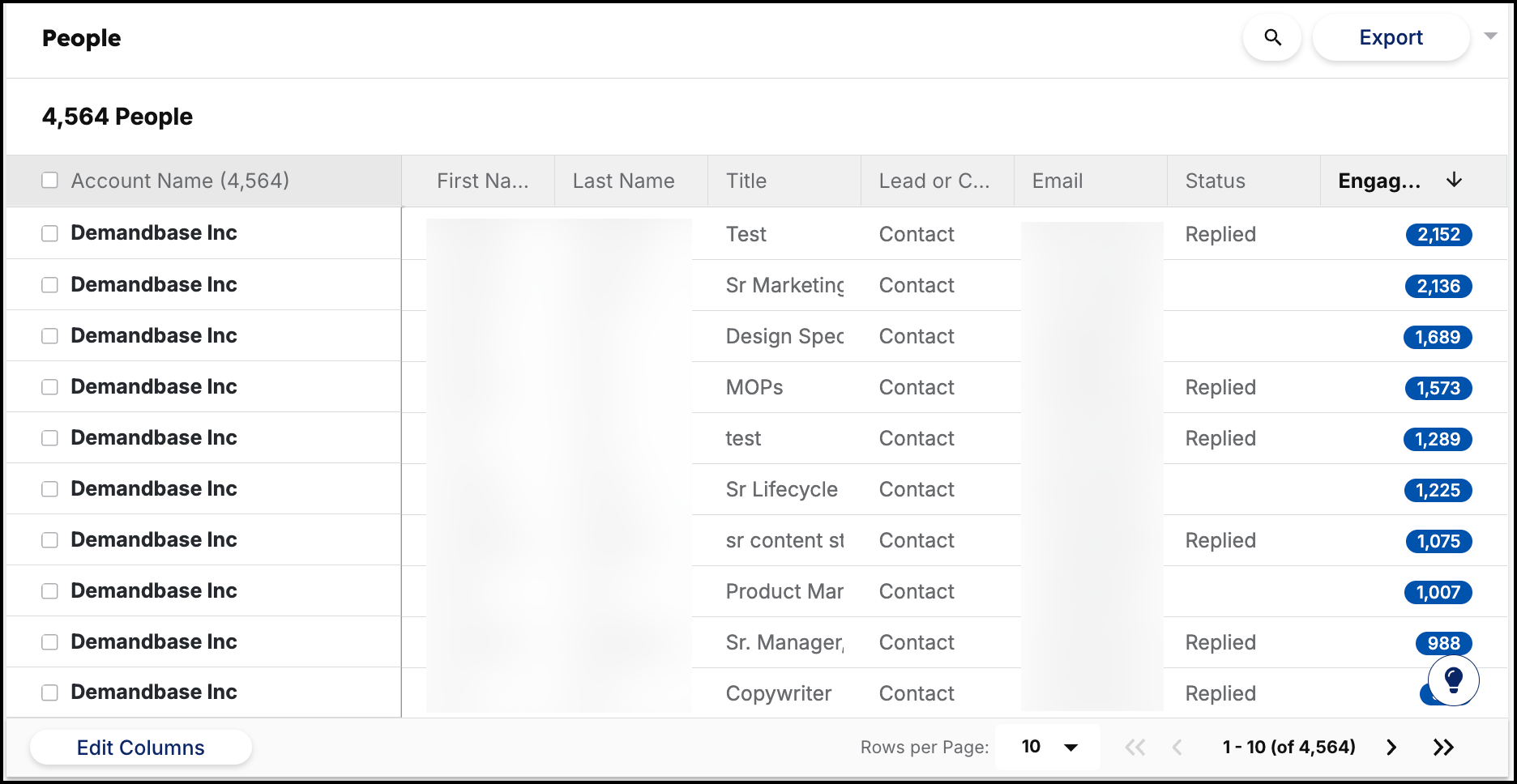 Tips:
To add, remove, or reorder the columns in the table, click

Edit Columns

.

To export the list in CSV format, click

Export

.

The rows of the table frequently span more than one page. You can click on the search function (magnifying glass icon

) above the table to look for matching entries in the following table columns:




Account Name

First Name

Last Name

Title

Email