Introduction
You can give different users or groups of users different views of Demandbase. You can create customized Views for Default Homepage, List, and Time Range, Dashboards, Columns, Heatmaps, Quick Filters, and Database Fields.
Users assigned to a view see the settings defined in that view by default, but if they change their settings, that will take precedence over the settings defined in the view.
General Settings
Control the default homepage, list, saved filter, time range, and the account metric source in the General section.
The account metric source in Misc Settings is the number displayed next to the account name in the List or Account drop-down in Analytics.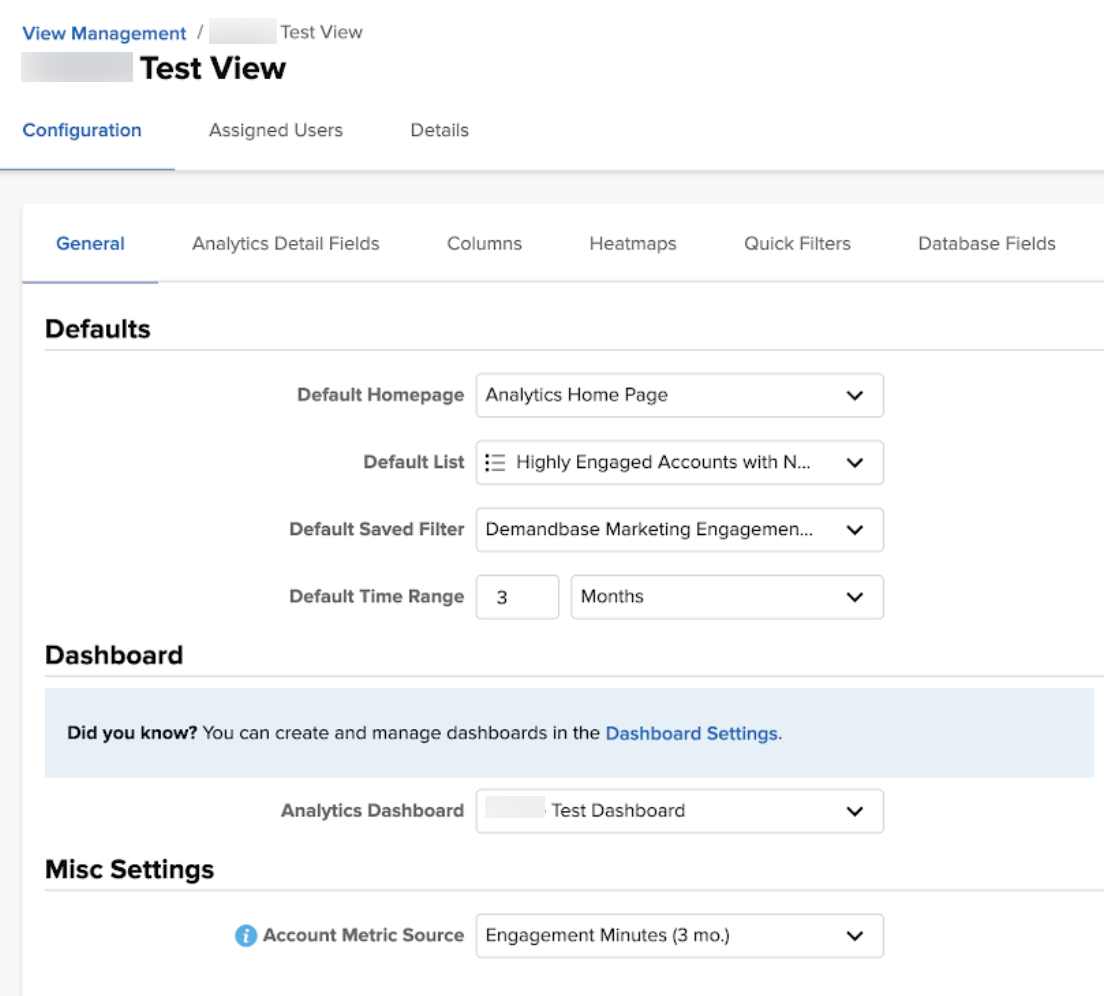 Dashboards
The Dashboards tab lets admins customize the fields displayed in the Account, Person, and Opportunity summary areas.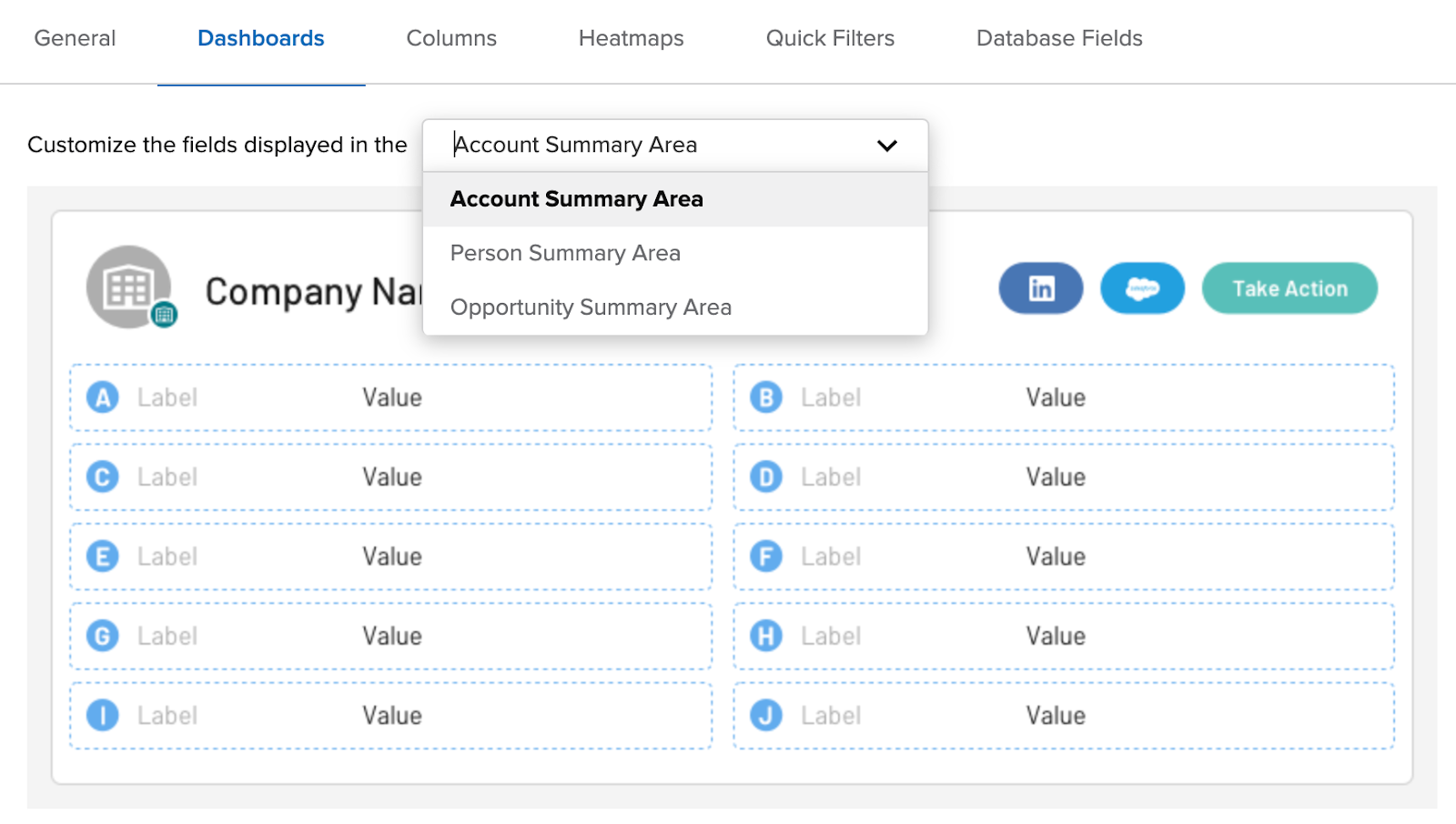 Columns
The Columns tab lets admins define the default table columns, what field to sort by, and the max number of rows for the account, activity, opportunity, and person tables.

Heatmaps
The Heatmaps tab lets admins define the fields to use for the heatmap row and column, the max number of rows to use for the heatmap on the Engagement and People pages, and the Visualforce component in Salesforce.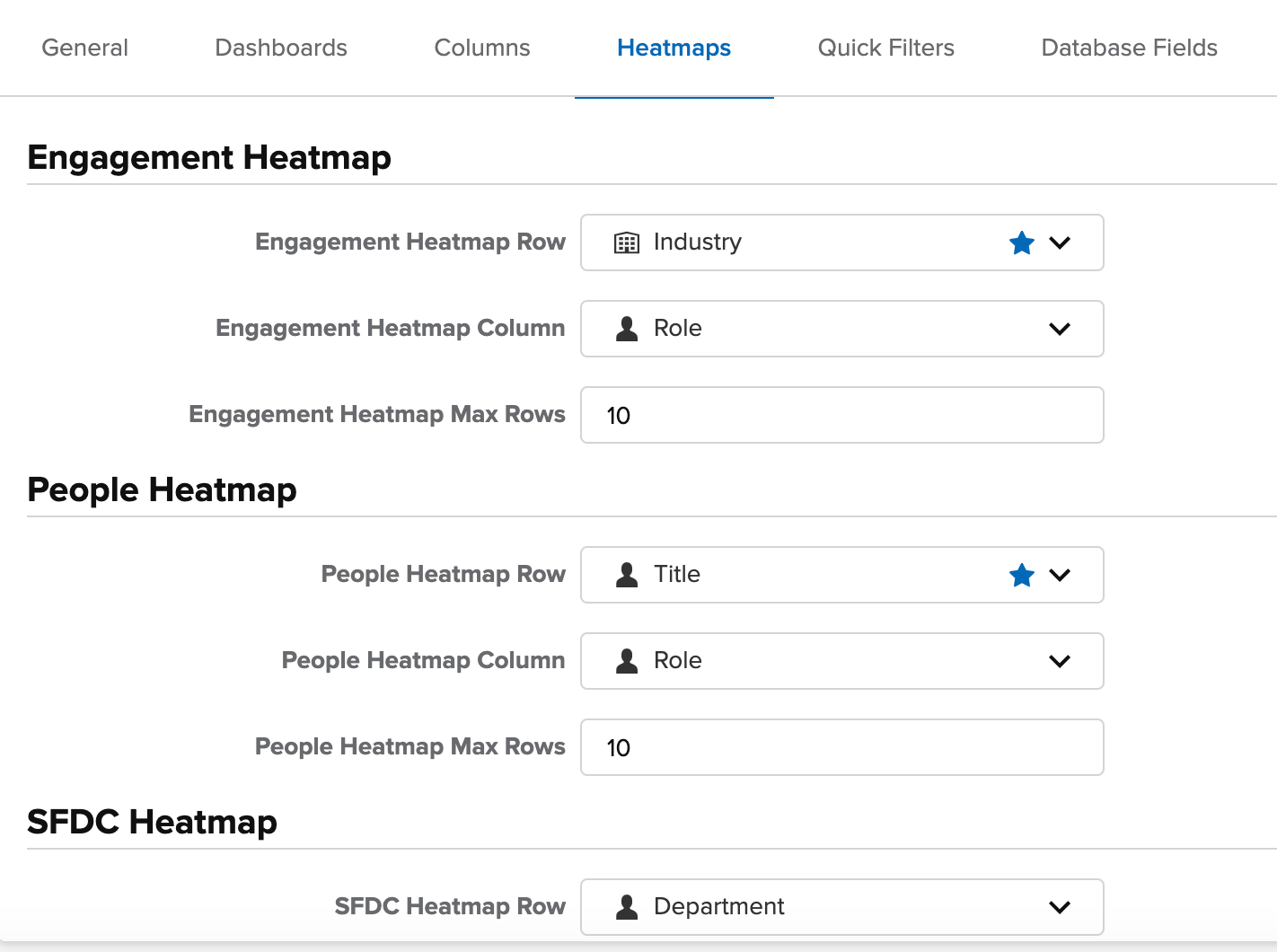 Set the fields to use for the heatmap row and column in the weekly snapshot email.

Quick Filters
The Quick Filters tab lets admins define the fields and segments that are available as quick filters on the Dashboard, Engagement, Journeys, People, Opportunity, and Program Impact pages.

Assigned Users
To assign users to a view, click Assign Users under the Assigned Users tab.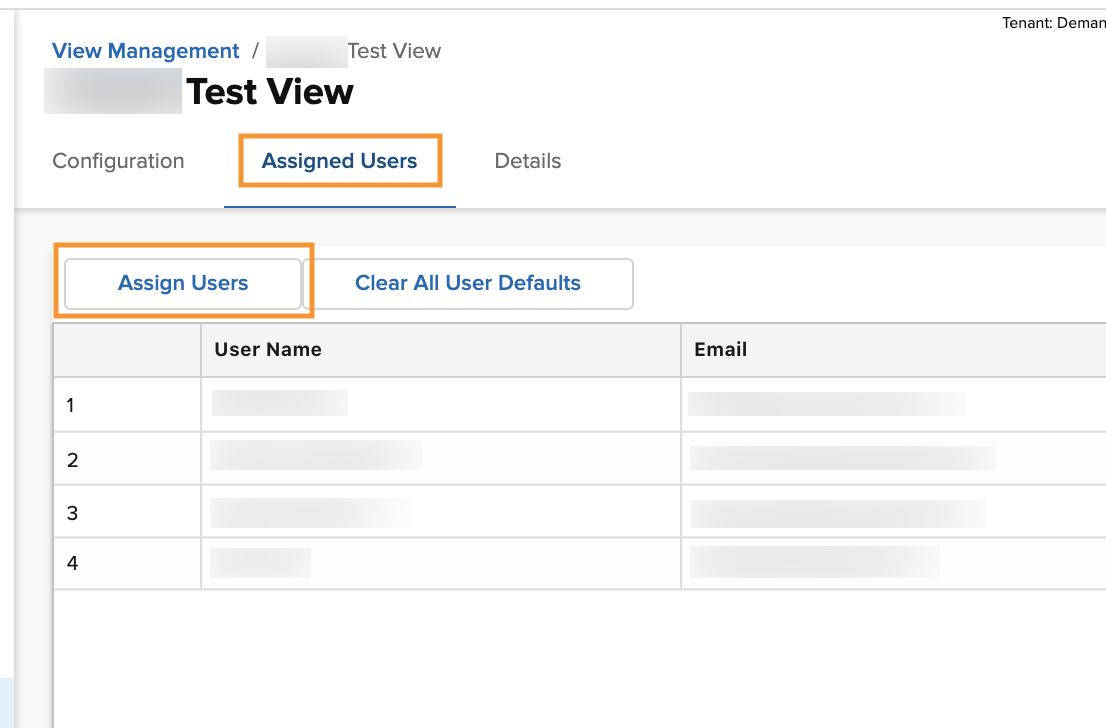 Click the right arrow to assign users to the view, and the left arrow to remove them.
Reset the settings for the users assigned to this view, so they see the defaults you've set in the view the next time they visit Demandbase.