Introduction
Your Demandbase administrator must add you as a user. If you believe you should have access, but have not received a welcome email to log in to Demandbase, ask your system administrator for assistance.
Installing Scout
Step 1: Go to the Chrome Store
1.1 Here is a Direct Link to the Chrome Store.
Step 2: Add to Chrome
2.1 Click Add to Chrome.

2.2 Click Add extension.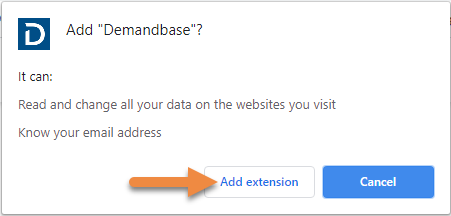 2.3 After installing, click the Chrome Extension icon in the upper right corner of your browser.

2.4 Click the three dots next to the Demandbase icon and select Options.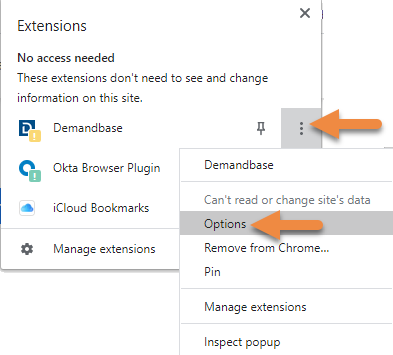 2.5 Use the options to configure the extension and then click X in the upper right corner to close the window.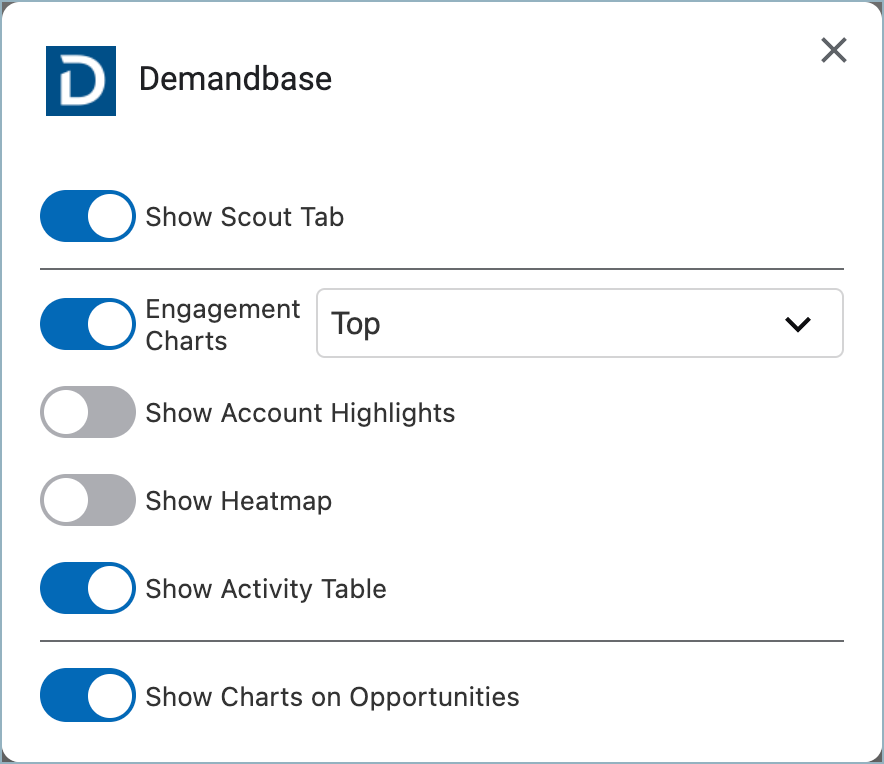 Step 3: Log in to Demandbase
3.1 Click the extension again, then click Log in to Demandbase to authenticate.