Context
This article walks you through the steps for adding Demandbase as a Tab in Salesforce Classic and Salesforce Lightning. You must be an admin, or have sufficient admin privileges to create tabs.
Steps: Salesforce Classic
1. Navigate to the Setup screen in Salesforce Classic.

2. Enter Tabs in the Search box and then select Tabs.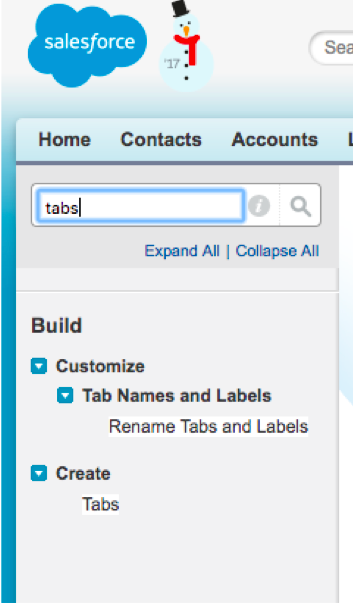 3. Click New in the Web Tabs related list.

4. Choose Full page width as the layout for the new tab, then click Next.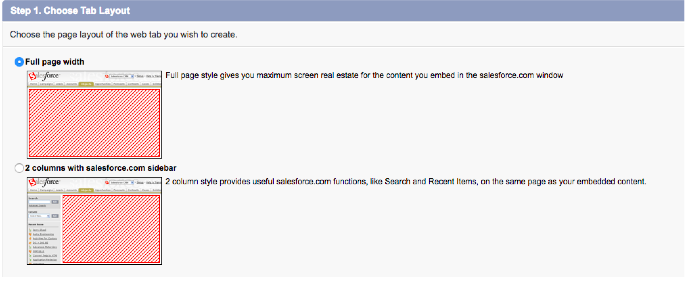 5. Set up the label:
Tab Type: URL
Tab Label: Demandbase
Tab Name:

Demandbase

Tab Style: Can be any of the default styles, or you can create a custom style.
Frame Height: 600 pixels.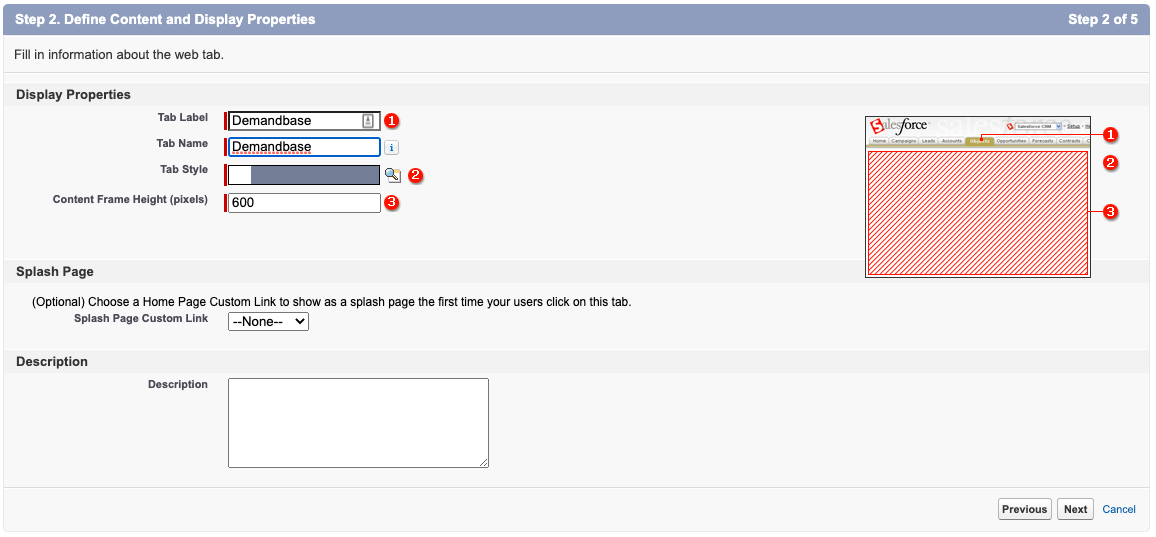 6. Enter https://web.demandbase.com/o/a as the URL link.
You can leave the other sections blank.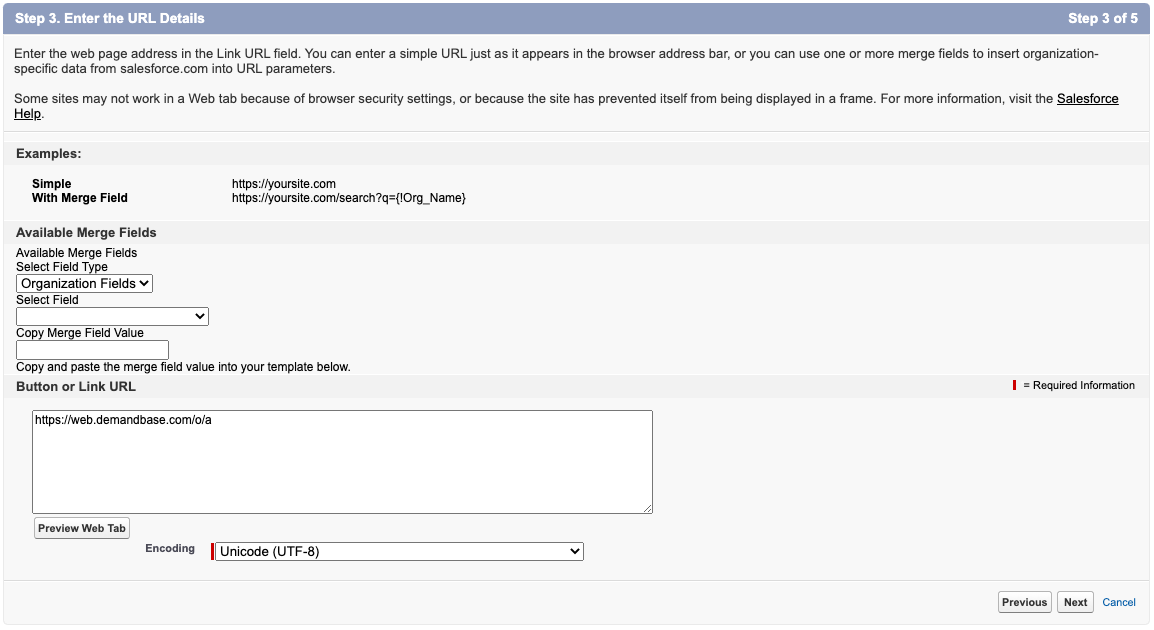 7. Assign User Profiles and Custom App Visibility
Configure what user profiles can see Demandbase as a tab. You do not need to adjust the custom apps beyond the default unless you want to.


8. You now have access to Demandbase in Salesforce.
Steps: Salesforce Lightning
1. Add Demandbase as a Web Tab.
a. Navigate to the Quick-find Tab and then select Tabs from the menu.
b. Follow steps 3 through 7 in the Classic experience setup above to set up your Web Tab.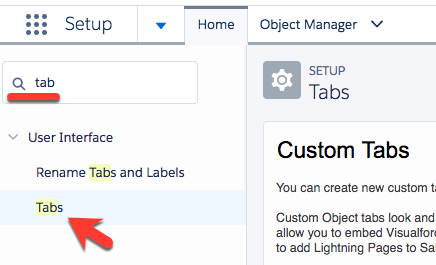 2. Make sure it is available in the apps you want.
The last step when you create a Web Tab is to add it to the apps you like.
If you do not add it to the "Marketing" and "Sales" applications, it will not show up for users to click.

In Lightning, you're always using an app, no matter what. This operates differently in Lightning than it does in the Classic experience.
Steps: Explicitly Add the Demandbase Web Tab to an Application
1. Search for the App Manager and click Setup.

2. Find the name of the App you want to add it to, the name can be found here:

3. Make sure your app is showing up in Lightning, and then click Edit.

4. To add your Web Tab to the application, click the Add arrow.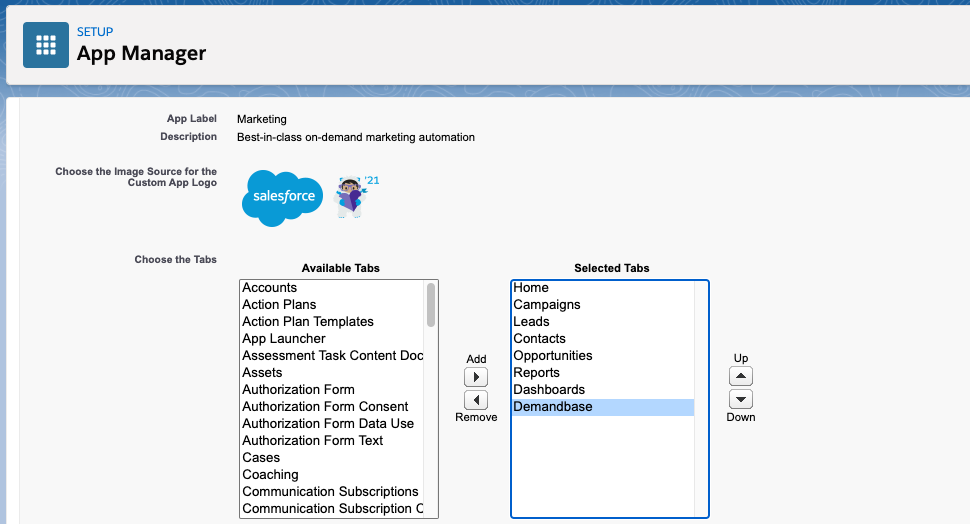 5. Move the Demandbase tab up or down as desired.
If it is a Lightning app, the screen looks like this: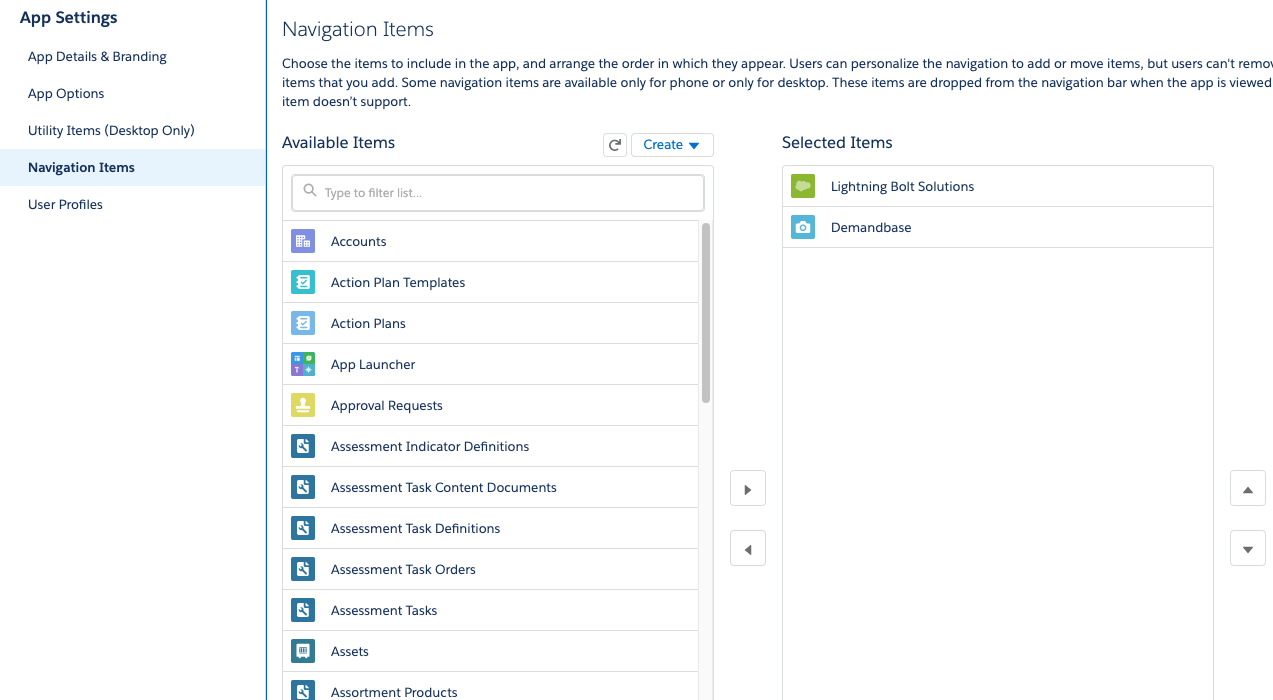 Outcome
You'll get a sign in to Demandbase from the new tab: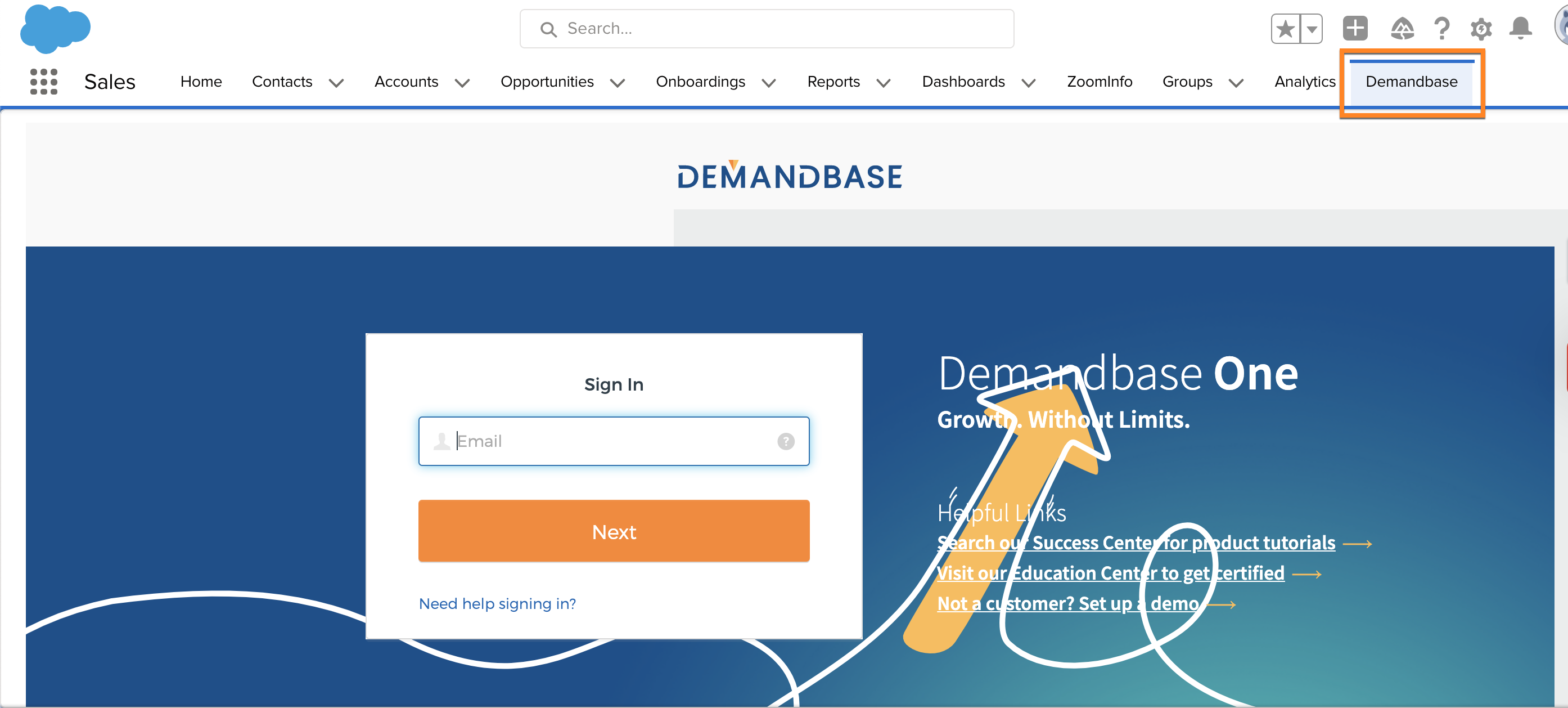 Troubleshooting
If you or one of your users sees a blank frame where the Demandbase tab should show, they may need to review their browser settings. Cross-site cookies are required to display the information. In Chrome, for example, one should go to Settings --> Privacy and security --> Cookies and other site data, then select "Allow all cookies". In Firefox, the user may have "Enhanced Tracking Protection" set to Strict, and this should be set to Standard to allow the tab to load.